---
MAINTAINING YOUR DELIVERANCE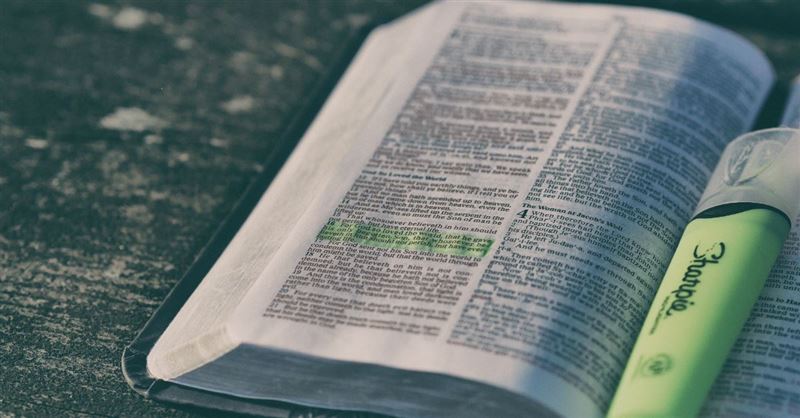 What is deliverance?
Deliverance can be referred to as being set free, salvation, deliverance, total freedom or being made whole. In the bible we see Jesus healing lots of people and setting them free at different times but we also see some who were healed, made whole and that's what deliverance is.
Who needs deliverance?
Everybody needs deliverance; I've never met anyone born of a woman who has not gone through deliverance. Some people have a picture of being demonized when it comes to the subject of deliverance but going through deliverance doesn't always require the laying on of hands and casting out demons, one can easily be delivered through the hearing of the word of God, reading of the Bible, the Holy Scriptures and prayer. Etc.
In Luke 13: 10 -12 scriptural says "and he was teaching in one of the synagogues on the Sabbath.
And, behold, there was a woman which had a spirit of infirmity eighteen years, and was bowed together, and could in no wise lift up herself. And when Jesus saw her, he called her to him, and said unto her, Woman, thou art loosed from thine infirmity. And he laid his hands on her: and immediately she was made straight, and glorified God".
This is the story of a woman who Jesus met in the synagogues (church) but was bowed with infirmities for eighteen years; this is no doubt that everybody needs deliverance even in the church. There are people in the Church of God today going through a lots of hardship, sickness and some are under satanic oppressions, suppression and depressions, and still other are afflicted with many infirmities but are still in the church today, indeed it is very possible to be saved and still have a torn in the flesh just like the Apostle Paul. The Lord is always ready to set free forever all those under the oppression of the devil. My message is to prepare you for your total deliverance. God always prepare us before working on us and I believe this message God gave me to you is a sign that God has a plan to set everyone free from any form of domination and control of the evil one and to give you rest. This is the will of God for you to have our freedom as his children who serve and worship him from the hearts.
In Luke 22: 31 "And the Lord said, Simon, Simon, behold, Satan hath desired to have you, that he may sift you as wheat".
Simon Peter a disciple who walked with Jesus over the years needed deliverance from the wicked one. Peter was not just a Church goer like some of us are, he was a true disciple whom God himself revealed the true identity of Jesus to in Matthew 16: 16. Not long as we found in Matthew 16: 22-23 Jesus turned to Peter and rebuke him, he said "Satan get thee behind me" simple because Satan had access to Peter at that hour even though a true disciple (Matthew 16: 22-23). There are some of us who need to be delivered like Peter from Satanic liars and deceptions. The Lord Jesus has to rebuke Peter so that he will set him free from Satan power. I believe that the death and resurrection of Jesus was to set us free. Jesus conqueror sin, death and Satan so that we also can live victoriously through him. His redemptive blood is sufficient to silence any power of darkness. We are saved to be overcomers in him and there are no problems in our live bigger than Jesus. Its God will for us as children to learn to walk in assurance of our total deliverance, the Lord Jesus accomplish this victory for us on the cross.
The one of the men on the cross with Jesus didn't go to Church, never attend Sunday school, didn't read the bible, he just believed and was eternally saved with the hope of being with Jesus forever.
In the book of John 13:2  "And supper being ended, the devil having now put into the heart of Judas Iscariot, Simon's son, to betray him".
Judas, the one in charge of Jesus finance in his ministry needed to go through deliverance, he has been with Jesus in the ministry for three years but wasn't able to maintain that salvation, In the same chapter verse 27 scripture says "And after the sop Satan entered into him. Then said Jesus unto him, that thou doest, do quickly" (John 13:27).   The devil didn't just put in his heart like we saw in the previous verse but now he entered into Judas. Someone who Jesus gave powers to cast out devil and heal the sick, because he didn't maintain good relationship with Jesus but turn against him and became a betrayal, he lost his salvation forever. He now becomes an agent of Satan to be used to betray the Son of God, Jesus Christ.
Beloved, whatever God gives to you as a gift should be maintained and sustained. Everybody needs salvation or deliverance and be set free forever in life. I've never meet anyone who doesn't need total deliverance from oppression, suppression and depression of the devil. Think about it.
If we are unable to maintain our salvation/deliverance, we won't be made whole by the power of the Gospel. Many fall aside and turn their back to the Lord after few years of tasting the grace of God and the freedom Christ Jesus gave to us. They turn their back to the world and their situation become worse than before. Some Christians have lost their God given blessings because they didn't stand firm on their ground to maintain their salvation, others who have been healed from sickness and diseases get entangle with the affair of their former way life which they have been delivered out of by the power of the Gospel. The truth is whatever you don't maintain you will someday loose forever.
Luke 15: 11 "and he said, a certain man had two sons: And the younger of them said to his father, Father, give me the portion of goods that falleth to me. And he divided unto them his living. And not many days after the younger son gathered all together, and took his journey into a far country, and there wasted his substance with riotous living".
When deliverance is not maintained substance is wasted, there are few but important things every believer must maintain. Every believer must learn how to maintain his/her salvation from the power of sin, the power of bondage of darkness, captivity of our thoughts and from slavery of our destiny.
When deliverance is not maintained substance is wasted
What and How to be delivered
Identify your problem
Get annoyed with the problem ( reject to live by it)
Surrender for deliverance
Maintain your deliverance
In Luke 15: 17-18 scripture says "and when he came to himself, he said, How many hired servants of my fathers have bread enough and to spare, and I perish with hunger! I will arise and go to my father, and will say unto him, Father, I have sinned against heaven, and before thee.
In this story of the prodigal son, he first identified his problem as stated above and rejected to live and go his wrong way, then finally he surrendered to his father and he decided to go back to stay with his father and appreciating his acceptance and deliverance. Jesus healed ten leapers and one returned to thank him and was made whole (maintained his deliverance). Lots of believers loose the value of their deliverance and failure to accept that they have once been free from their sinful lifestyle. Others forget about what really saved them and never appreciate it just like the prodigal son who was enjoying the covering of his father until he thought he could live on his own without his brother and father. If you choose to ignore each other and not becomes a brother's keeper but isolate yourselves, you will end up struggling with your own deliverance. One can easily maintain his/her deliverance by going back to their father humility and soberness of sincere heart and not to work out things their own way. Stay bless and I pray you never lose your deliverance in any way in Jesus name.
God bless you.
 Meditation
Matthew 11:28 Come unto me, all ye that labour and are heavy laden, and I will give you rest.
Recent Sermons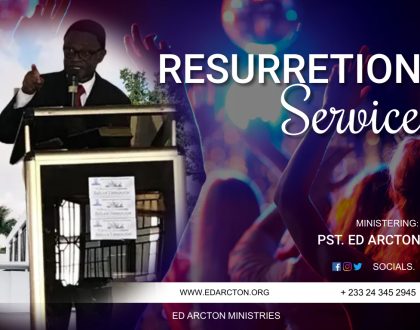 April 11, 2023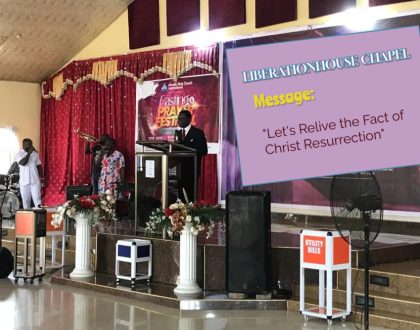 April 11, 2023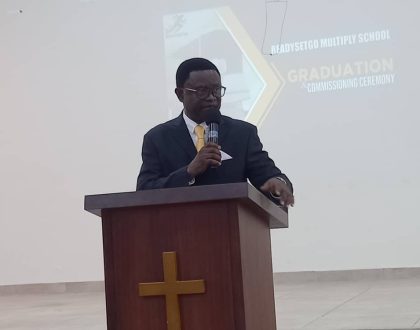 October 09, 2022