---
WHEN SUFFERING AS A CHRISTIAN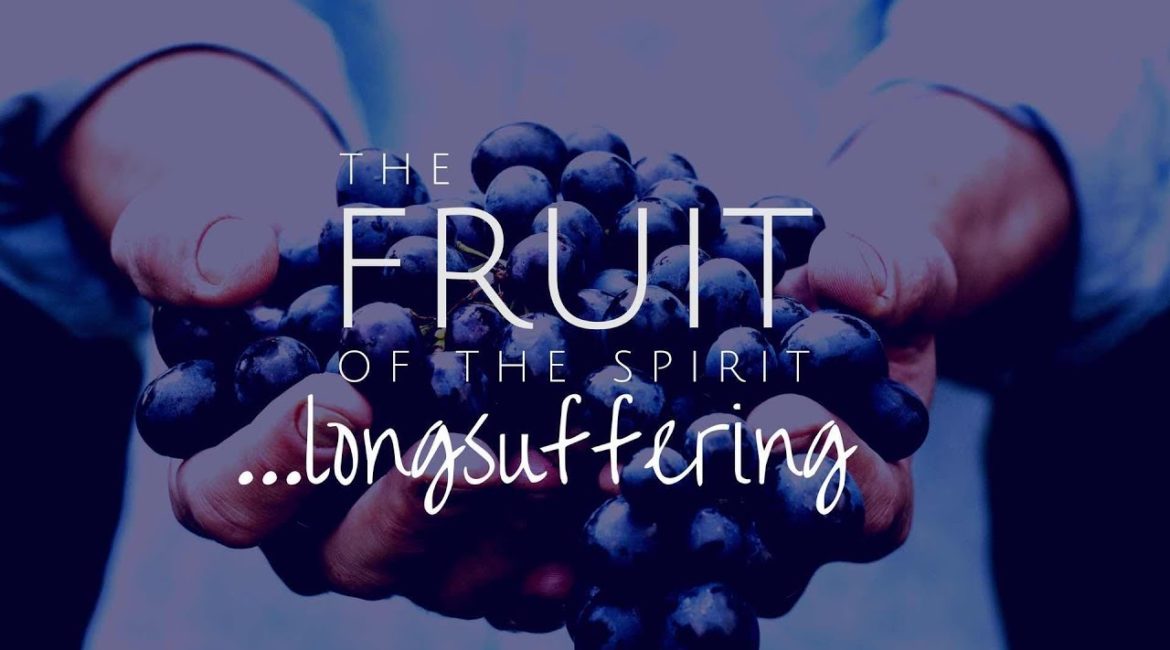 Sermon Preached at Awomberew Baptist Church
James 1:1-8
1 James, a servant of God and of the Lord Jesus Christ, to the twelve tribes which are scattered abroad, greeting. 2 My brethren, count it all joy when ye fall into divers temptations; 3 Knowing [this], that the trying of your faith worketh patience. 4 But let patience have [her] perfect work, that ye may be perfect and entire, wanting nothing. 5 If any of you lack wisdom, let him ask of God, that giveth to all [men] liberally, and upbraideth not; and it shall be given him.  6 But let him ask in faith, nothing wavering. For he that wavereth is like a wave of the sea driven with the wind and tossed.  7 For let not that man think that he shall receive any thing of the Lord.  8 A double minded man [is] unstable in all his ways. (James 1:1-8)
Introduction
We often think of suffering as something that happens to us apart from God's rescue plan. James 1:1-4 helps us see that it is part of God's redemption. The pressure that we experience from various trials actually produces in us growth into Christ-likeness. Through a joyful trust in God we are able to overcome our trials.
Where does that type of joyful trust come from? Ultimately, we know the answer to that question is that such joy can only come from God. James 1:1-4 helps our answer to that question become more specific. These three truths will help us as believers have joy in the midst of trials.
I. Believers will experience trials
Notice that James 1:2 does not say, "Consider it a great joy, my brothers, if you experience various trials". No, it says, "when you experience various trials".
A. Suffering is part and parcel of the Christian life.
Jesus said "These things I have spoken unto you, that in me ye might have peace. In the world ye shall have tribulation: but be of good cheer; I have overcome the world". (John 16:33)
Paul  says "And if children, then heirs; heirs of God, and joint-heirs with Christ; if so be that we suffer with [him], that we may be also glorified together. For I reckon that the sufferings of this present time [are] not worthy [to be compared] with the glory which shall be revealed in us". (Romans 8:17-18)
Peter also says "Beloved, think it not strange concerning the fiery trial which is to try you, as though some strange thing happened unto you: But rejoice, inasmuch as ye are partakers of Christ's sufferings; that, when his glory shall be revealed, ye may be glad also with exceeding joy". (1 Peter 4:12-13).
B. This truth prepares us for all types of suffering.
God is sovereign over all the "various trials"
By telling us that when we suffer the Lord gives us grace to go through. It keeps us from going into shock and asking foolish questions when suffering comes upon us. When we know that suffering is part of God's plan we will be better prepared to trust His sovereign goodness. We are reminded that God knows that we are going to suffer, but he also knows that our suffering has a purpose.
II. Believers will grow from trials
Verses 3-4 give us the reason why we should be joyful in the midst of trials.
 A. The furnace of suffering reveals our approval before God
In verse 2 James refers to our suffering as a trial.
In verse 3 he calls it "testing". The word in verse 3 is one that refers to the act of proving the worth of something.
B. The furnace of suffering produces "patience" or endurance
We need the patience of God inside us during the hour trails and testing to overcome by his grace given to us. It's necessary for the fruit of patience to complete it work in us.
Patience is a divine virtue that we receive by the work of the Holy Spirit through trails and testing that we go through in life every day.
The Bible defines patience in a similar way, but with additional aspects. In addition to the simple use of the word patience, when it comes to suffering, the word longsuffering is sometimes used (KJV). When it comes to continuing through adversity, the word enduring may be used. In all cases, the idea of patience in the Bible covers the same aspects as the common definition.
What does the Bible say about patience?
The Bible has much more to say about patience or endurance than the common definition as follows:
Patience originates from God: Romans 15:4-6
Patience is part of the fruit of the Spirit: Galatians 5:22
Patience is a product of self-control and is part of Godliness: 2 Peter 1:6
Patience was demonstrated by Christ: Isaiah 53:7; Matthew 27:14; John 8:6-7
Patience helps us grow during trials: Romans 5:4, Romans 12:12; Romans 15:4; James 1:3-4
Patience allows us to be strengthened and blessed by God: Psalms 27:14; Psalms 37:7-9; Psalms 40:1; Isaiah 40:31; 1 Corinthians 1:4-9; Galatians 6:9; Colossians 1:10-11; 2 Thessalonians 3:5; Hebrews 6:12; Hebrews 10:36
Patience is pleasing to God: Ecclesiastes 7:8; 2 Corinthians 6:4; James 5:10; Revelation 2:2-3
Patience is commonly defined as "the capacity to accept or tolerate delay, trouble, or suffering without getting angry or upset." Patience, sometimes referred to as endurance or longsuffering, originates from God, and is part of the fruit of the Spirit. It is a product of self-control and a part of Godliness, which was demonstrated to us by Christ. Patience is an important part of helping us grow and become stronger in our faith during trials. Our patience pleases God and results in His blessing. Finally, the lack of patience demonstrates ungodly thinking that is without the protection and knowledge of God and leads to injustices and unmerciful treatment of others.
C. The furnace of suffering results in our greatest joy; namely conformity to Christ
Endurance isn't the final goal, maturity and completion in Christ is our final goal.
Paul speaks similarly in Romans 8. Nothing,  that God works all things together for our good, and this greater good is Christ-likeness. James is saying something similar here.
III. Believers will overcome trials
The fact that "endurance or patience must do its complete work" helps us see that God will finish His work. Believers will endure these trials, for our good and His glory.
A. Our
Response
Our response to suffering matters our joy (1:2) and our cooperation (1:4) is important as we respond to our suffering
B. Our Heart
Our response reveals our heart, James 1:5-8 will build upon this theme. Those with a God-ward orientation will trust in the self-giving God in the midst of suffering. Those with double-minded hearts will doubt his goodness. Our response in the fire reveals if we have faith that will endure.
Conclusion
We will all face seasons of suffering, believers and unbelievers. Yet, none of us will experience the full weight of suffering as Jesus experienced it. He experienced suffering so that He could ultimately redeem our suffering. Through Christ suffering can actually become a means to joy.
What is your response to suffering? It reveals something about our hearts. Do we trust in the goodness of God? Is our faith one that is strong enough to endure the furnace of suffering? If you are suffering know in this season that God is inviting you to trust His goodness. If you are not in a season of suffering this is the time to develop a robust theology of suffering. Then don't be surprised when God calls you to use it.
We often think of suffering as something that happens to us apart from God's rescue plan. James 1:1-8 helps us see that it is part of God's redemption. The pressure that we experience from various trials actually produces in us growth into Christ-likeness. Through a joyful trust in God we are able to overcome our trials.
Let us stand up for Christ whenever we face various trails, temptations and testing. Knowing that God will gave divine grace to endure to the end. This suffering will strengthen us, build our faith and bring glory unto God. Fear not!
Amen. God bless you all.
Thank you
Recent Sermons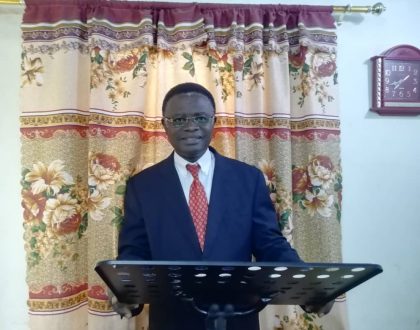 August 01, 2021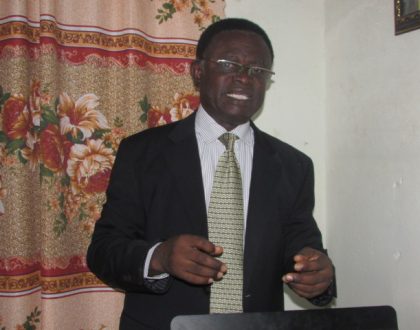 July 18, 2021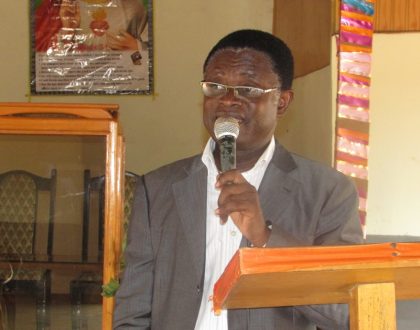 July 13, 2021