---
The Fight of Faith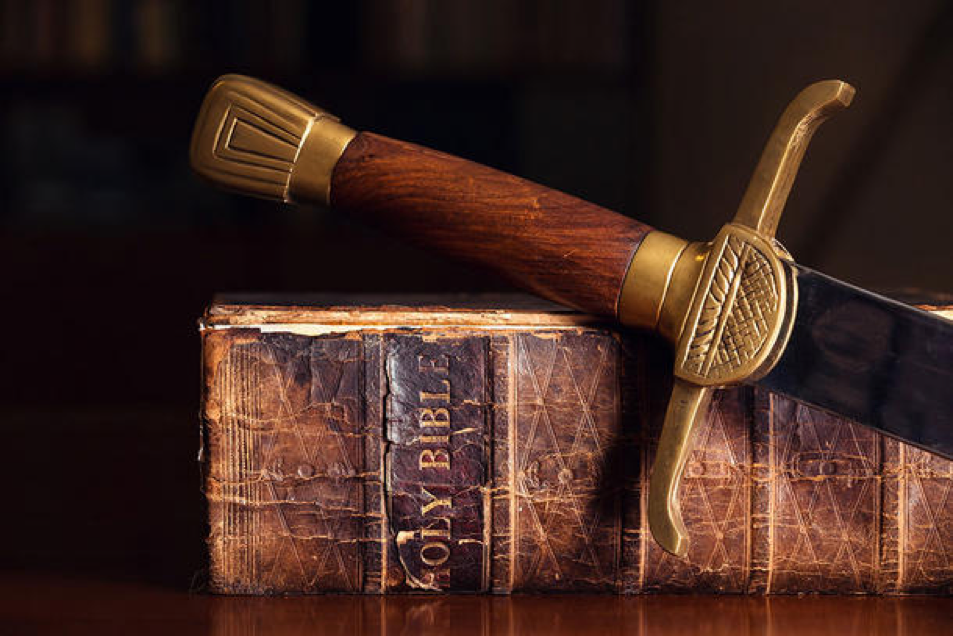 The believer is always in the battlefield of faith, fighting for what he/she believes else they lose their ground and fall astray. The scripture says "For the person who has so much, more will be given, so that he will have more than enough; but the person who has nothing even the little he/she have will be taken away from him/her. The reason I use this parables in my message is that, some of us have eyes, but do not see, and ears to hear, but do not hear or understand." Matthew 13:12-13 GNB. this is to say that our faith must always grow, become active and working as well as progressive in order to hold firms our ground, because faith comes by hearing, and hearing the voice of God. God is always speaking to his children by his living Word, this Word of faith we hear from Him is powerful enough to demonstrate his eternal power in us who believe. This same power, God demonstrated by raising up Jesus Christ his Son from the death, the grave could not hold him back and this same power of resurrection is actively working in the life of every child of God today.  We can also experience this power at work in us by faith. The Holy  Scripture says "The eyes of your understanding being enlightened; that ye may know what is the hope of his calling, and what the riches of the glory of his inheritance in the saints, And what [is] the exceeding greatness of his power to us-ward who believe, according to the working of his mighty power, Which he wrought in Christ, when he raised him from the dead, and set [him] at his own right hand in the heavenly [places]", Eph 1:18-20
On the contrary, many believers fail to hold on their faith as the scripture tell us in Hebrews 4:2 GNB "For we have heard the Good News, just as they did. They heard the message, but it did them no good, because when they heard it, they did not accept it with faith." The act of unbelief kills our faith in the Lord; it bind us from entering into and fully possessing the promises of God in our life because of unbelief. This has left many believers spiritually dead and powerless against the weapons of the devil. It is not those who hear the word that is justified but it is those who hear them and obey the WORD they hear that receive justification by their faith. It is necessary for our faith to be justified to serve as a living evident and testimonial of our faith in Jesus Christ. The scripture says "But you, O man of God, flee these things and pursue righteousness, godliness, faith, love, patience, gentleness. Fight the good fight of faith, lay hold on eternal life, to which you were also called and have confessed the good confession in the presence of many witnesses." I Timothy 6:11-12 NKJV.  We must mingle our faith with the message of the Gospel that we hear because the word of God is able to creates faith within the heart of the hearer to receives the Word of God by that same faith from within. Our body is like a warehouse that contains and accommodates the treasures of God's Holy WORD, so has to move us into God's perfect will every day. When we are full saturated in the WORD, the power of the Word of God moves us from within to do great things in the name which is above every other name even the name is Jesus Christ.
We ought to stand firm on our grounds and fight for what we believe lest it be taken away from us permanently because we becomes dormant and unfruitful in the things of the Spirit of God. The Word of God is forceful and powerful and cannot operate in dormant lazy person or Christian who has no desire to live and practice what he/she hears, the WORD OF GOD. The Word of God shows us the WILL of God anytime we open our hearts and mind to response positively to what it commands us to do in our daily walk with the Lord. God's WILL is done whenever we submit ourselves to the Holy Scriptures and His Glory is manifest when we walk in his perfect WILL at all time. The bible says the words which God speaks shall accomplish that which it was sent to do and it will never return void. We shouldn't become channels of hindrances to full manifestation of God's glory that comes by the written and the living Word, instead we must live by the Word of faith, the Holy Scriptures and it's good for us. Hearing of the Word of Faith imparts into our life the Goodness of God's treasures to us as his children.
Conclusion
"Jesus said to her, "Didn't I tell you that you would see God's glory if you believed?""
John 11:40 GNB
Signs and wonders shall follow those who believe in Jesus mighty name, beloved I urge you to have faith in Jesus Christ, to whom all power and authority has been given both in heaven and on earth. This is the time to arise and gird up yourself with the strength that the Holy Spirit gives and begin to walk in the power of the Holy Spirit. We must live to proclaim the Gospel by our mouth and by our lifestyle wherever we are today. And we must learn of walk this walk of faith that the Saints of both Old and New Testament walked and live before God on earth.  I urge you to rise up and be an overcome in Jesus mighty Name. Take hold of the Word of Faith, its life to toward who have them abundantly in their heart.
Amen. God bless you.
Recent Sermons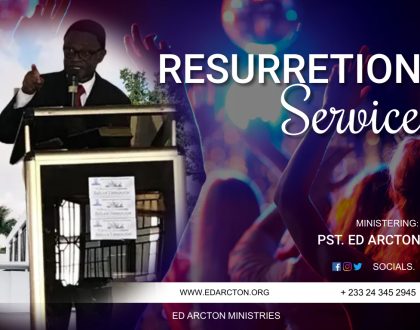 April 11, 2023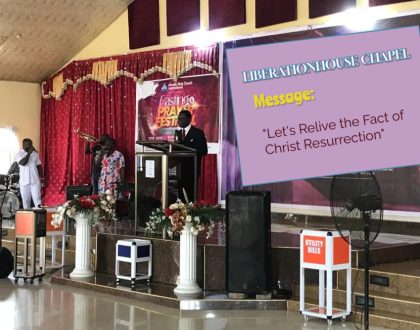 April 11, 2023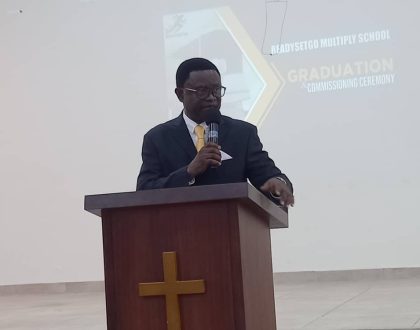 October 09, 2022