---
African Forum on Wealth Stewardship for Impact.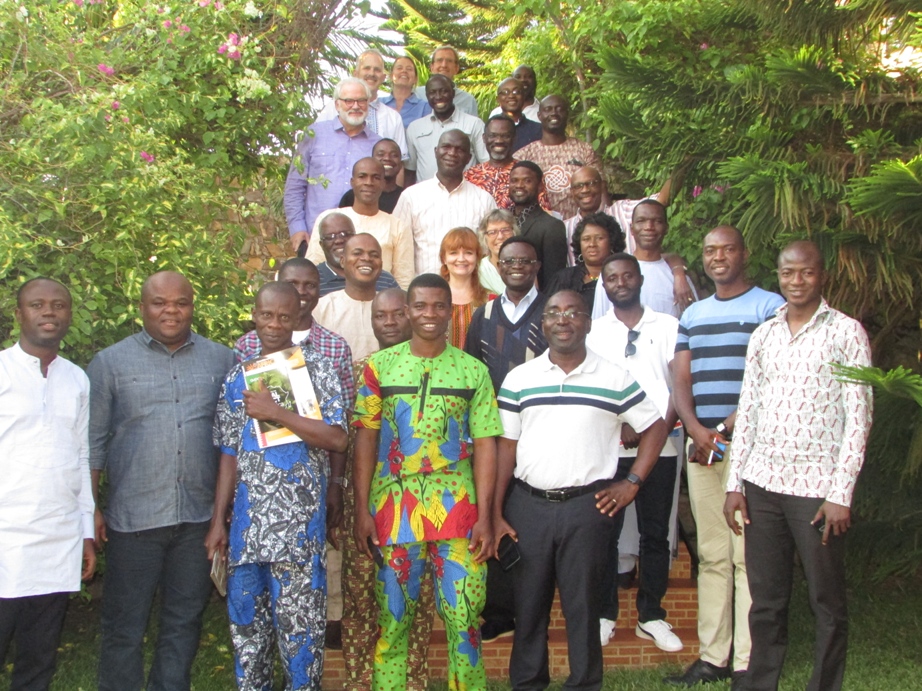 Venue: Hephzibah Christian Center – Aburi E/R, Ghana.
Date: 28th Oct to 1st Nov 2019
On the 28th October 2019 Christian Leaders and professional Christian business men and women gathered at the Hephzibah Christian Center at Aburi, Ghana to deliberate on Leadership, Stewardship and Governance from the Christian Standpoint. It was attended by delegate from some African countries, USA and Canada.
---
The conference was an initiative of SIM International. It was officially opened by the International President of SIM Dr Joshua Bogunjako. In his welcome address he stressed the primary vision and mission of SIM International "to make Christ Jesus known in communities where He is unknown or less known. He further said that SIM Mission believes and is ….. "convinced that no one should live and die without hearing God's good news, we believe that he has called us to make disciples of the Lord Jesus Christ in communities where he is least known"
Dr Joshua further narrated the story and history of SIM, how it's all started with three young Canadian Christians. They left Canada to do missionary work in Africa, more particular in the area known at that time Sudan. At their arrived them move into the interior, there they began their missionaries work. The Sudan interior at that time covers from West Africa to the Ethiopians in the East part of Africa. These three young missionaries arrive and lunch out to evangelize the indigenous people with the good news of Jesus Christ. Two of the team died shortly and were buried in a village today known as Niger. The only one survived went back to Canada to mobilize more missionaries and return to the Sudan Interior to do evangelism and plant churches among the indigenous communities in the 18th century.
The main guest Speaker was Mr. Paul Edwards, renown's world funds raiser base in USA. The purpose for this conference is mobilize and established true Christian business people who love and obey God in everything they do and live. Believers who knows and practice STEWARDSHIP module in all they do in their personal life, business and walk with God.
In this end time, God is raising up true business people with good stewardship to reach out to communities where Christ Jesus is lease known. Men and women that are committed to pioneer missionary work in unreached communities. People of God coming out of their comfort zone, and going forward to share the good news of Jesus Christ with those who have not heard it anywhere anyplace anytime around the global.
The main focus of this conference is Ministry Governance, the most important Acts of Stewardship. The highlight of the conference major on the Mindset of an Effective Board Member, Three Critical Relationship, Roles and Responsibilities of a Ministry Board of Directors and Individual Board Members, Trusted Leadership and Attributes of Board Chairperson, the Principles and Practices of a Highly Effective Board and finally the Optimal Structure of an Effective Board and committees. These and many more relevant topics were addressed and discussed thoroughly by the guest Speaker Paul Edwards.
---
Participant were charged to practice and teach this Governance principles in their respective organizations and field of operations as they all go back to their respective countries to serve. It was the aim to the organizers that each participant will go back to share what they have learnt as well as to train others to be good Board members.
Africa Council for Accreditation and Accountability (AfCAA)
Africa Council for Accreditation and Accountability (AfCAA) was also discussed and members were advice to registrar and become full members. What is AfCAA?
AfCAA engage and equip because the church in Africa needs a spotlight shone on business and ministries in our witness across Africa. AfCAA provide every expression of Christian ministry and business with a globally recognized 'seal of approval' that attests to strides in financial accountability and stewardship. The primary purpose of AfCCA accreditation is to provide recognition of the attainment of compliance to the Seven AfCAA Stewardship and Accountability Standards that enhances public trust. The secondary purpose is to encourage others to strive toward this goal.
ACCOUNTABILITY: "Let your light shine before men, that they see your good works, and glorify your Father which is in heaven". Matthew 5:16 (KJV)
Contact AfCAA here: [email protected]. :: To know more click here: afcaa
The conference came to a climax with an addressed by the Dr Joshua Banunjako, SIM International President, he charge participants to live up to expectation and be different and make a different wherever they go from here. He reminds the participant to "see Christ Jesus worshiped in hearts, Word, and deed where he is not yet known. We as Church should focus our attention and redirect our resources to people group where the Lord Jesus is less known or unknown. We must move out from where we are to the location where they are in anywhere in the world and share the good news of Jesus Christ to them. Prayers were offered for missionaries, the church of Christ and the lost unsaved mankind.
Report by Ed Arcton
Recommended Posts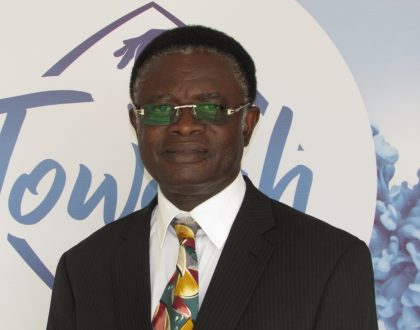 May 29, 2023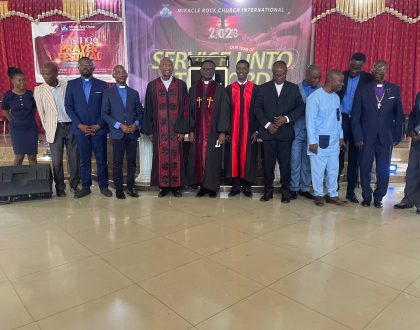 May 29, 2023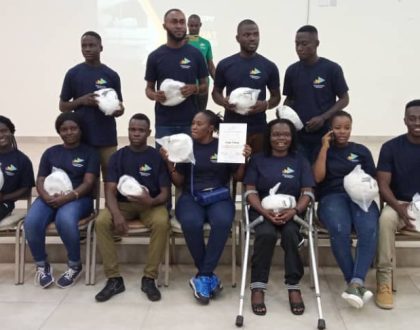 October 16, 2022