---
LET THE GOD OF PEACE GIVE YOU THE PEACE OF GOD IN YOUR MIND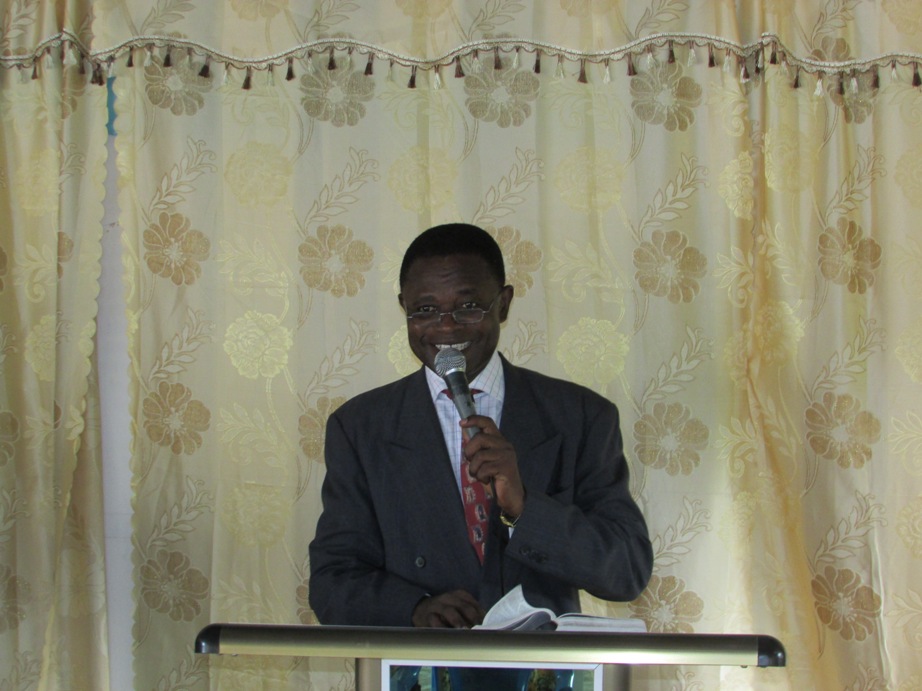 Written by Ed Arcton 
There are four reasons why we lose our Peace of Mind and why we need the Peace of God in our Minds.
WE TRY TO CHANGE THE PEOPLE IN OUR LIVES.
 As you grow wiser you begin to realise that you can't change other people, only God can! And He does when you back off, and love them as they are. This doesn't mean you agree with everything they do. It means committing to love them regardless, claiming God's promises on their behalf and allowing Him to deal with them in His own way. In His own time, and for His own Glory. And you stay out of it, let God have His own way. The reason you are stressed out is because you keep trying to do something about something you can't do anything about. It is better for you to commit yourself to God in Prayer. For it is written.. "Pray without ceasing" (1Thessalonians 5:17) and again "Be careful for nothing; but in everything by prayer and supplication with thanksgiving let your requests be made known to God. And the PEACE OF GOD which passeth all understanding, shall keep your hearts and minds through Christ Jesus" (Philippians 4: 6-7) KJV. Chose to spend time alone with God in your quiet time devotion, than to get yourself worried about thing only God can handle.
WE TRY TO MAKE THINGS HAPPEN WHEN IT'S NOT THE RIGHT TIME.
The Holy Scriptures declares "There is time for everything"….. (Ecclesiastes 3:1). NIV. If you've raised children you know one of their main characteristic is impatience; they can't wait for anything because they do not understands why they must. God want us to outgrow our childishness so He makes us wait, trust, and mature. A man of patience understands the times and opportunity in life, but never rush in doing thing he knows only belongs to God. Never force yourself into situations to do anything you know you can't. Know what you have to leave in the hands of God. And don't think you can make thing happen by force or at all course. There is always an appointed time for everything under the sun, so be patient and learn to wait, you will not burn out or be left behind. God is in full control. Trust and obey Him.
WE GET UPSET BECAUSE WE'RE NOT PROGREEING FAST ENOUGH.
Who told you so and how did you know that you are not progressing?  You can slow down your spiritual growth through neglect, but ultimately, "We all …. Are being changed… by the Spirit (2 Corinthians 3:18) NCV). So learn to enjoy your life while God works on your problems, for you will always have problems to face! The Lord Jesus said "in this world you will have tribulations, but be of good cheer, I have overcome the world. Scriptures says "……. We through much tribulation enter into the Kingdom of God".  (Acts 14:22b). Again scripture say "….. but we glory in tribulations also: knowing that tribulation worketh patience; And patience, experience; and experience, hope: And hope maketh not ashamed; because the Love of God is shed abroad in our hearts by the Holy Ghost which is given to us". (Roman 5: 3-5). If you love God nothing shall "separate us from the LOVE of CHRIST" ……. Instead "we are more than conquerors" (Romans 8:35-37) KJV. In the Book of Romans 12:12 the Scriptures declares "Rejoice in Hope; patience in tribulation; continuing instant in prayer" (KJV).  Again we were admonished not to be discouraged because of suffering that we goes through in everyday lives, it is for our glory not shame. (NIV).
WE PUSH OURSELVES HARDER AND HARDER.
We do what we think God wants without consulting Him as to what He actually wants, or how He wants it done. As a result we wear ourselves out. What's the solution? "You will keep him in perfect PEACE, whose Mind is FOCUSED, STEADFAST, STAYED on You, because he trusts in YOU" (Isaiah 26:3). Are you focusing in life or total confused, is your Mind steadfast or wondering in the desert. Do your Mind stay always on the Lord and the Promises in His Word or your mind are on the things around you and the problems that surrounds your life every day. You always want to fight your ways out according to your own strength and wisdom. You cannot continue that way all the time. Turn and tune your mind to God and rest in his faithful promises in the Word of God. If you chose to give Him your everything, the God of Peace will take your everything and rule your Mind with The Peace of God that transcends everything you can imagine because your Minds stayed on Him alone. To push ourselves always hard and hard will one day break you down and you will not be able to rise up again. It's better to rest in the Lord and let your mind be at peace and steadfast on the Lord no matter what you see around, feared or trouble about. Remember the battle is the Lord's. Don't get trap in duty waters, if you do you wore out and faint on your way. Remember His name is Prince of Peace.
CONCLUSION
To be well FOCUS you need the God of Peace to give you the Peace of God to stay on track in the race set before you, or whatsoever you are committed to do. Don't ever think you can help God in anything to succeed; neither thinks without you God can't accomplish His plans and Purposes. The truth is this "God don't need us, we need God in every area of our lives. Whatever God does for us, it's for His Name sake and for His own Glory sake, nothing less." Miracles happen when God is around and in Full control of affair. Let God rules your mind, your heart and your total Life for you.
Written by Ed Arcton
Recommended Posts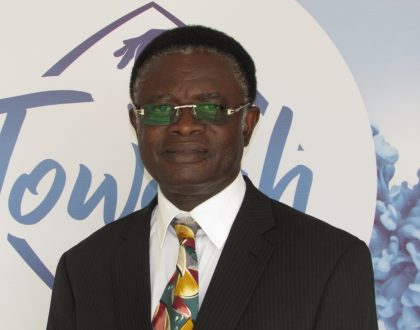 May 29, 2023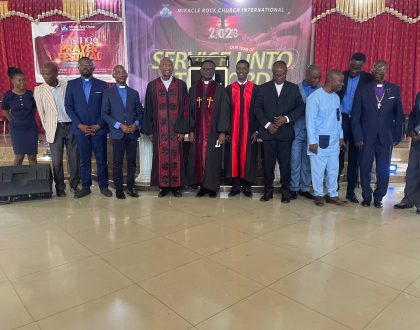 May 29, 2023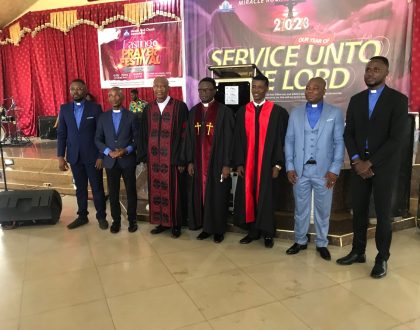 May 28, 2023