---
Tap into the Power of the Holy Ghost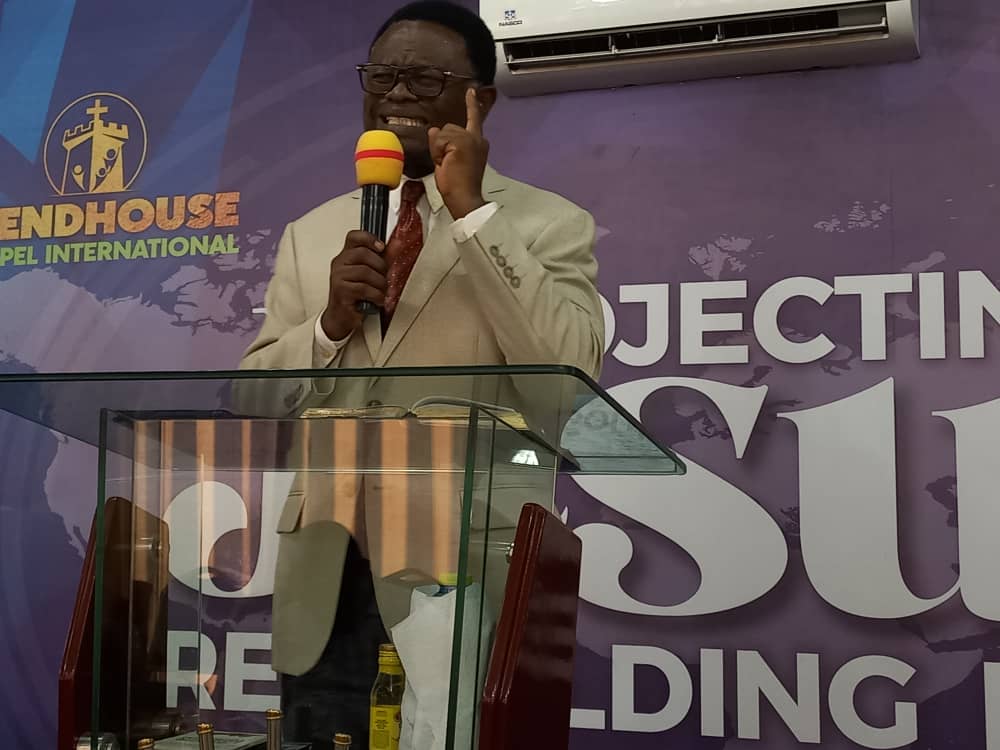 INTRODUCTION
Whatsoever you value, you will cherish and pursue diligently and what you pursue you will overtake, recover and becomes yours. Some value the Holy Ghost in their life and while others don't at all. Not everyone is like you and you're not like everyone. Some embrace the Holy Spirit and others reject him. Only few believers know they need both the Word of God and the Spirit of God all the days of their live. It's encouraging when you see Christian leaders value the ministry of the Holy Ghost as much as Jesus did. After Christ's resurrection he spent 40 days ministering to his disciples about things pertaining to the Kingdom of God. I'm convinced He was going over the restoration of all things and their part in manifesting and advancing the Kingdom of God here on earth. The "restoration of all things" is foundational in the Book of Acts (Acts 3:19-21). To accomplish the task of world evangelism, advancing Christ kingdom' culture and success in ministry would require the both the Word of God and the ministry of the Holy Ghost. Jesus made it clear that his world changers and history makers should not attempt to take the gospel into the world before their endowment of power from on high (Acts 1:8). He knew there would be spiritual and natural opposition at every turn of their work.
COMMITMENT TO THE CAUSE
Taking the gospel to the world is not a Sunday morning church activity. It requires something called commitment to the cause by sold out and self denial of the Disciples of Christ. Some of these disciples we call devoted believers. They are not like everyone else and not everyone is like these devoted faithful believers. These believers are those rare breed of highly committed and faithful warriors that refuse to shrink back into apathy, lukewarmness and carnality. You won't find them compromising their faith for thirty pieces of silver or forgetting their personal daily devotion in the presence of the Lord or missing a Church service because it's raining outside. They don't lose focus, but are bold in spirit and remain faithful even when the devil attacks.
These first generation believers carry fire of the Holy Spirit inside their spirit wherever they goes and turn to. These devoted believers behave like David, Daniel, Caleb and Peter. David encouraged himself in the Lord when everyone was ready to abandon him, or the time when he spoke to a giant saying, "Who is this uncircumcised Philistine that would challenge the armies of the living God?" These devoted believers are like Daniel that knew his God would deliver him from the lion's den, like Caleb who said, "We are well able. Let us go up at once and possess it." Or like Peter that stepped out of the boat walking on the sea toward Christ in the midst of a raging storm or the time you were challenged by demonic powers to go back to the world of unbelievers (Egypt) but something inside said, "I bind you devil in Jesus Name!" No, these devoted believers are different and value the work and anointing of the Holy Ghost in their lives. These devoted believers are like you today.
WORD AND SPIRIT INSEPRATEABLE
It's interesting that Jesus, the very Word of God incarnate was anointed by the Holy Ghost. In other words, Jesus did not anoint himself. Think of it. Before the anointing came on the Word of God there were no signs, wonders, or miracles. It's clear there was no activation of the Son of Man's ministry until after the Holy Ghost came on him (Luke 4:18). Devoted Christian knows they needed both Word of God and Spirit of God to be effective. If Jesus (God in the flesh) needed the anointing of the Holy Ghost so do we. The word of God without the anointing of the Spirit can't take far in the ministry God gave you, but when you have both, you have power to cast out devil and set free souls of men because with God "all things are possible to him that believeth" (Mark 9:23).
SHOWMANSHIP TAKE YOU NOWHERE
On the other hand it can be disheartening when some Christian leader doesn't value the Holy Spirit. A minister told me of a great conference he was asked to speak. Thousands were saved and hundreds baptized in the Holy Spirit with the evidence of speaking in other tongues. There were many healings and a few prophetic words. In the same meeting another speaker was invited that carried a worldly spirit. This is what we would call an unholy mixture. Maybe you have seen people like this. They can minister in a bar on Saturday night using all sorts of foul curse words and be asked to minister on a Christian television program on Sunday. This particular speaker did a good job at motivating and entertaining the people. There was a lot of excitement among the crowd but no divine presence of the Holy Spirit, his words are like rain without water or Well without water to refresh, impart and manifest the Kingdom of Christ. At the end of the meetings the conference organizer was happy with the entertainer but not the other speaker. He liked the salvations but not the moving of the Holy Spirit and especially not with people speaking in other tongues and prophecy as the Spirit of God gave utterance. The next year only the Christian motivational entertainer was invited back. The reason for this is obvious: people only pursue and promote what they value. This conference organizer did not value the ministry of the Holy Spirit. Unfortunately this man was overlooking the scripture that declares, "Wherefore, brethren, covet to prophesy, and forbid not to speak with tongues" (1 Corinthians 14:39). Devoted Christian's who believe in the Word of God know that polished showmanship is not the anointing. It doesn't matter how good one speaks or his ability to draw a crowd. The Apostle Paul said, "And my speech and my preaching was not with enticing words of man's wisdom, but in demonstration of the Spirit and of power: That your faith should not stand in the wisdom of men, but in the power of God" (1 Corinthians 2:4-5). According to this scripture there is only one place where faith can make a stand and that's in the power of God.
THAT SAME POWER IS AT WORK
The power behind the Word of God is the Holy Ghost. It's the same power that raised Christ from the dead. The Holy Ghost is as much God as the Father and Son are God (1 John 5:7). Without the Holy Ghost one is limited and has problems walking on the water during life's storms, finding the peace that passes all understanding, or fighting the good fight of faith.
Years ago a particular pastor had all the big names preach in his church. I asked him over lunch why he had so many different speakers. His response surprised me. He said the show must go on and if he didn't keep it going the crowds would go somewhere else. He was even having guest speakers that some thought were including a lot of New Age mysticism in their messages. To him it didn't matter because they could draw a crowd and raise big offerings. Pleasing people or pleasing God is the choice every Christian will face and make. This can be a defining test for some. King Saul failed miserably and lost the kingdom because he was more concerned about his image than God's image. David didn't fail and, like you, was a man after God's own heart.
I'M NOT ASHAMED, ARE YOU?
As already said, to devoted believers the ministry of the Holy Ghost is important as it was in the Acts of Apostles. They are not ashamed of the Gospel of Christ and they are not ashamed of the Holy Ghost. Scripture says, "Those that are led by the Spirit of God they are the sons of God." You can't be led by that which you reject. Devoted Christian would rather sit in a church with 50 or less people and the Holy Ghost than in a conference center with 30,000 or more and no Holy Ghost presence. Devoted Christian doesn't compromise their relationship with the Holy Spirit so they can draw big crowds.
CONCLUSION
I'm graceful to the Lord for connecting me to Holy Ghost filled devoted partners and friends like you in my life and ministry. Together we're not going to compromise the ministry of the Holy Spirit so we can be on a television talk show or get invited to speak in a large meeting. I would rather hang out with faithful and devoted Christian like you and be obedient to God the Holy Spirit at all times. If someone wants me then they have to take the Holy Ghost too. Jesus said, "But ye shall receive power, after that the Holy Ghost is come upon you: and ye shall be witnesses unto me both in Jerusalem, and in all Judaea, and in Samaria, and unto the uttermost part of the earth" (Acts 1:8).
Recent Sermons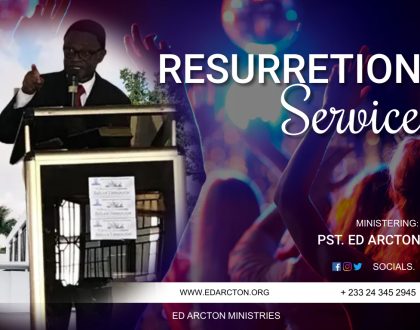 April 11, 2023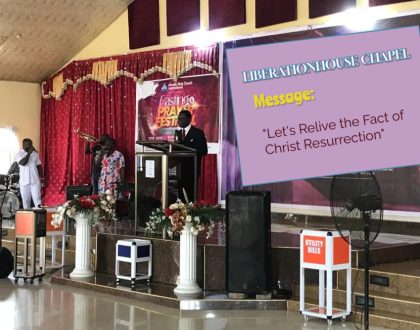 April 11, 2023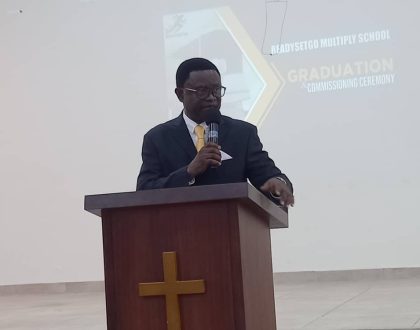 October 09, 2022