---
Peter and Judas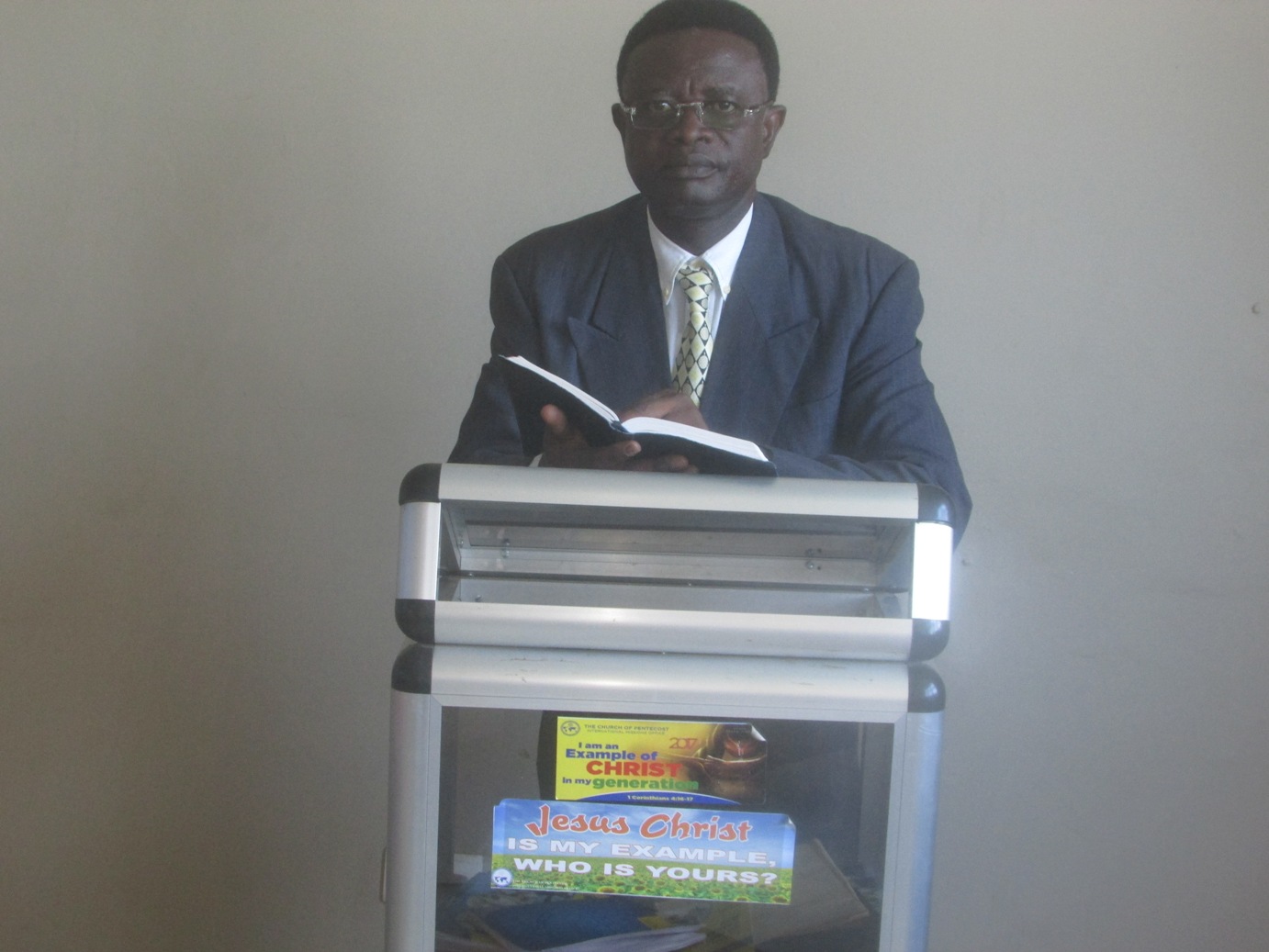 Judas Betrayal And Peter Denial
Jesus came to the world with a purpose and a mission. He came to serve, to redeem by being the sacrifice to pay for our sins, and to establish the church through His apostles until His return. The church purpose was to go out and spread the Gospel. Each of the twelve disciples, hand-picked by Jesus, followed Him in life till the end.
Two of the most well known of these twelve are very different; Judas and Simon Peter. One betrayed his master, the other denial him but he would go on to be one of the most passionate apostles. Yet a study of the Gospels reveals an interesting pattern. Judas had a position of trust. Peter was the one who kept losing his temper. Judas failed to understand who Jesus really was, even to the end but Peter did.
The Holy Spirit gave insight to Peter about the true nature of Jesus. On the night of Jesus' trials, Judas betrayed, but Peter denied. By comparing these two men, a picture is painted of two types of sinners, those who come to Jesus and those who do not.
What Do the Gospels Say about Judas?
Little can be affirmatively known about the early life of Judas Iscariot. The Gospel of John asserts that he was the son of a man named Simon Iscariot. There is even some debate among scholars as to what Iscariot refers – a region, a Jewish sect, or even a term for liar. The latter two are considered the least likely, but are a part of the debate.
In all four Gospels, Judas is mentioned by name as one of the twelve hand-picked apostles. He went out with the others in Mark 6 – also recorded in Matthew – to spread the news of Jesus Christ: "So they went out and proclaimed that people should repent. And they cast out many demons and anointed with oil many who were sick and healed them" (Mark 6:12-13). No account states that Judas failed at this task.
The Book of John highlights another interesting point about the future betrayer. In John 12:6, John notes that Judas held the apostle's moneybag, a position of trust, requiring integrity. While Judas may have had bad motives for holding the purse, to be discussed shortly, the other apostles did deign to entrust him with their money.
Highlighted frequently, particularly in the Gospel of John, is Judas' greed. This sin appears to be the one that he struggled with the most, and ultimately, failed to overcome. John reveals in his Gospel the extent of Judas' love of money. After Mary Magdalene anoints Jesus with precious perfume, " But Judas Iscariot, one of his disciples (he who was about to betray him), said, 'Why was this ointment not sold for three hundred denarii and given to the poor?' He said this, not because he cared about the poor, but because he was a thief, and having charge of the moneybag he used to help himself to what was put into it" (John 12:4-6).
Beyond embezzlement, Judas betrayed Jesus for thirty pieces of silver. Given how much the religious leaders wanted to arrest Jesus, he probably could have asked for land or political favors. He asked for what he truly wanted – financial gain.
But why did Judas turn against Jesus and betray Him for 30 pieces of silver? After all, he had the same experiences with Jesus that the other disciples had, so he should have known it was wrong to do what he did? I consider below.
What Do the Gospels Say about Peter?
Born Simon son of Judah and renamed Peter by the Lord Jesus, this apostle began life as a fisherman in Capernaum. Peter did have a wife even though it is not known who she was. In all three of the Synoptic Gospels it mentions that Jesus healed his mother-in-law. His brother Andrew was also an apostle, and they worked with the Sons of Zebedee, who were also apostles hand pick by the Lord.
Like Judas, Peter is named in all four Gospel accounts of Jesus' life, and would go on to write two other books in the New Testament. Jesus called Peter and his brother to follow Him by getting into Simon's boat, helping them catch fish miraculously, and inviting them to be fishers of men. Here, the Gospels show that Simon Peter had early insight into who Jesus Christ is, stating, "But when Simon Peter saw it, he fell down at Jesus' knees, saying, 'Depart from me, for I am a sinful man, O Lord.'" (Luke 5:8) Immediately he understood that this miracle worker was more than just an insightful man, or even a powerful prophet.
Later, Jesus confirms the Holy Spirit is guiding Peter, as recorded in Matthew, "Simon Peter replied, 'You are the Christ, the Son of the living God.'  And Jesus answered him, 'Blessed are you, Simon Bar-Jonah! For flesh and blood has not revealed this to you, but my Father who is in heaven.  And I tell you, you are Peter, and on this rock I will build my church, and the gates of hell shall not prevail against it'" (Matthew 16:16-18). Peter was truly dedicated to Jesus, following Him. Like Judas, Peter performed those same miracles when sent out, as recounted in Mark 6.
While Judas struggled with greed, Simon Peter exhibits pride and a quick temper. There are several moments in the Gospels where Peter boldly claimed He would go to war for Jesus that He would always do whatever it took for His Lord. That arrogance was so strong that even when Jesus predicted his denial, Peter failed to change his heart. In Matthew it says, "Peter answered him, 'Though they all fall away because of you, I will never fall away.'  Jesus said to him, 'Truly, I tell you, this very night, before the rooster crows, you will deny me three times.'  Peter said to him, 'Even if I must die with you, I will not deny you!'' And all the disciples said the same" (Matthew 26:33-35).
Later, when they came to take Jesus away, "Then Simon Peter, having a sword, drew it and struck the high priest's servant" (John 18:10a). His instinct was to strike at the first person he saw. Not one of the Roman soldiers, or an important member of the religious order, but a servant. He tried to fight as a warrior, but that was the wrong course of action. Yet, when it came down to it, Peter's bravado melted away. He denied His Lord three times while Jesus was on trial.
Though he did not hand Jesus over to the religious leaders like Judas, it was no less a betrayal. Peter disowned his Savior to save himself pain and struggle. After the resurrection, Peter recommitted his life to His Lord. He still was not perfect, for example he was rebuked by Paul for not associating with non-Jewish Christians. That account is in Galatians 2:11-21.  Reminded to live like Christ, Peter corrected his behavior. Peter's walk as a believer was one of growth, facing his sins, repenting and growing. He put his faith in the right place, in his savior Jesus Christ, and grew close in character to his Savior.
How Did Judas and Peter Respond to Jesus Christ?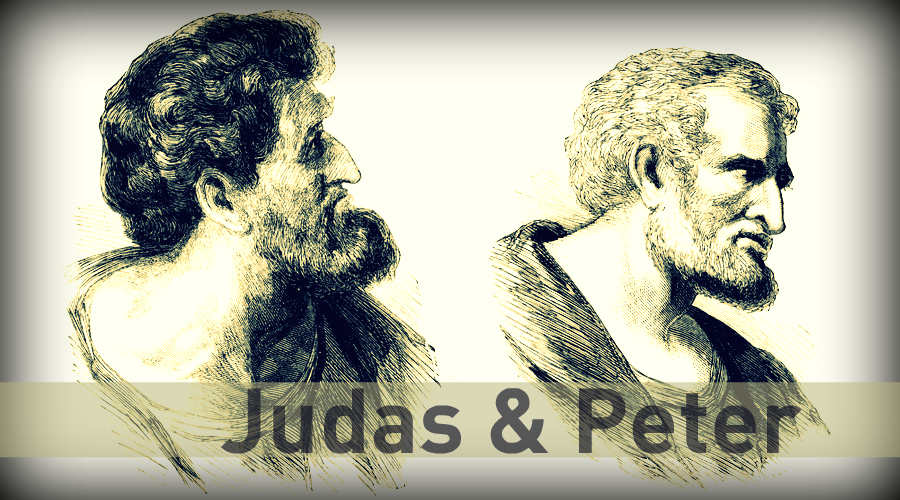 There is a great deal of speculation as to what Judas' ultimate motive for the betrayal was. Was it pure greed? Was he disappointed that Jesus did not launch a military revolt against Rome, as many hoped the prophesied Messiah would? There is also great debate as to whether or not Judas can be held responsible for his betrayal. Was he playing an unwilling role in this act? Does not Luke 22:3a state, "Then Satan entered Judas called Iscariot"? If Judas was possessed, was he responsible for this action? Perhaps the clearest indication that Judas felt differently about Jesus than the other disciples is how he addressed Jesus.
Each Gospel has a record of the Last Supper, which give insight into the atmosphere and the mindset of the apostles. In Matthew's account it states that after Jesus said someone would betray Him, "And they were very sorrowful and began to say to him one after another, 'Is it I, Lord?'" (Matthew 26:22). Mark 14 and Luke 22 affirm the sorrow and confusion at the table. John records his question to Jesus in his Gospel account: "So that disciple, leaning back against Jesus, said to him, 'Lord, who is it?'" (John 13:25). They were worried one of them had it in them to betray their Lord.
When the Gospels record Judas' questioning, there is an important distinction: "Judas, who would betray him, answered, 'Is it I, Rabbi?' He said to him, 'You have said so'" (Matthew 26:25).
When John and the other apostles, including Simon Peter, were faced with the possibility of betraying Jesus, they called Him "Lord." Judas called Him "Rabbi." While this Hebrew word for teacher was a title of honor, of distinction, and acknowledging Jesus' knowledge of the Old Testament, it did not acknowledge Jesus' deity, power, and proper place as the Son of God. It does not even concede that Jesus may have been the Messiah. To Judas, Jesus was just a man.
Even when he recanted his betrayal, and went back to the religious leaders, he says, "'I have sinned by betraying innocent blood'" (Matthew 27:3a). He felt guilty that he betrayed someone who did not commit a crime, who was condemned rather than the murderer Barabbas. He did not acknowledge that he betrayed the Messiah.
Peter, by contrast, knew who Jesus Christ was. In his confession from Matthew 16, he called Jesus the Christ. He knew he was the Son of the Living God. The Holy Spirit affirmed who Jesus was to Peter, as well as the other apostles. Judas saw the same wonders and learned the same lessons from Jesus as the other apostles and disciples. He did not put his faith in Jesus like Peter. This difference in belief about who Jesus was is the crucial difference between Judas and Peter.
What Can We Learn from These Two Men?
Peter and Judas both struggled with sin throughout their time with Jesus during His earthly ministry – one with pride and one with greed. They both sat at His feet, witnessed His miracles, and learned about the Kingdom of Heaven. On the night of Passover, both chose to betray Jesus. Judas handed the Rabbi over to the religious leaders for financial gain; Peter denied his affiliation with the man He called Lord. What made the difference between these two is one saw Jesus Christ as his Savior, the other failed to see who his savior was, and died without faith or hope, or a chance at redemption. Both betrayed their Lord, but only one repented.
It is important to understand from the life of Judas that it is not enough to see Jesus as a wise man who had nice ideas about loving your neighbor and doing the right thing. Jesus made bold claims about Himself – ones that were supported before the crucifixion with miracles of healing, feeding the hungry, and resurrecting the dead. Judas saw all of these first hand, but could not call Jesus "Lord" instead "Rabbi", like one of the Pharisees. Today, the written record of the Bible testifies not only to these miracles, but to His resurrection. Judas could not bring himself to put His faith in Jesus Christ, which ultimately led to his downfall. While Judas appeared to be the same as the other apostles, on the inside, he could not put his faith in Jesus Christ
Peter put his faith in His Lord, though on the outset he appeared to struggle with outward sins, and Jesus asserted that Peter did not always understand His teachings. He understood what the Holy Spirit revealed to him, and followed his Lord. Even after he betrayed Jesus by denying Him, and not standing up for Him at the trial, he came back. He repented and did better moving forward. This example is one for Christians to follow today. Answer the call from God to follow Him, and then go to Him during the good times and the hard times. Sin and mistakes will happen, but God is ready to forgive.
Conclusion
Both betrayal and denial are serious offences that a true child of God should not go there, both rejected the Lord of their salvation and turn their back on him at time when it call for faith in the Son of God. We have here two men, two betrayals, two different outcomes with one lesson – Jesus is Lord and Savior; He stands ready to forgive us, if we will come to Him in faith and earnest repentance.
Recent Sermons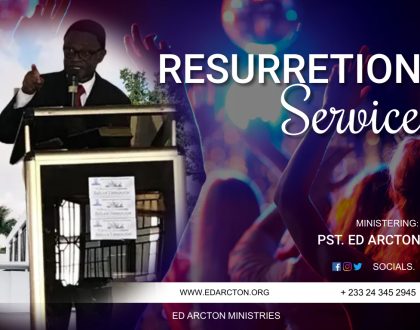 April 11, 2023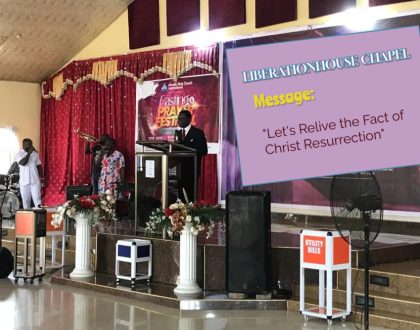 April 11, 2023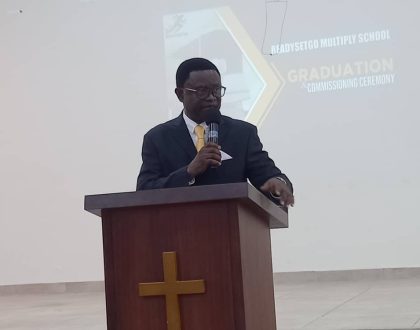 October 09, 2022