---
THE VOICE OF PRAISE IS A WEAPON OF WAR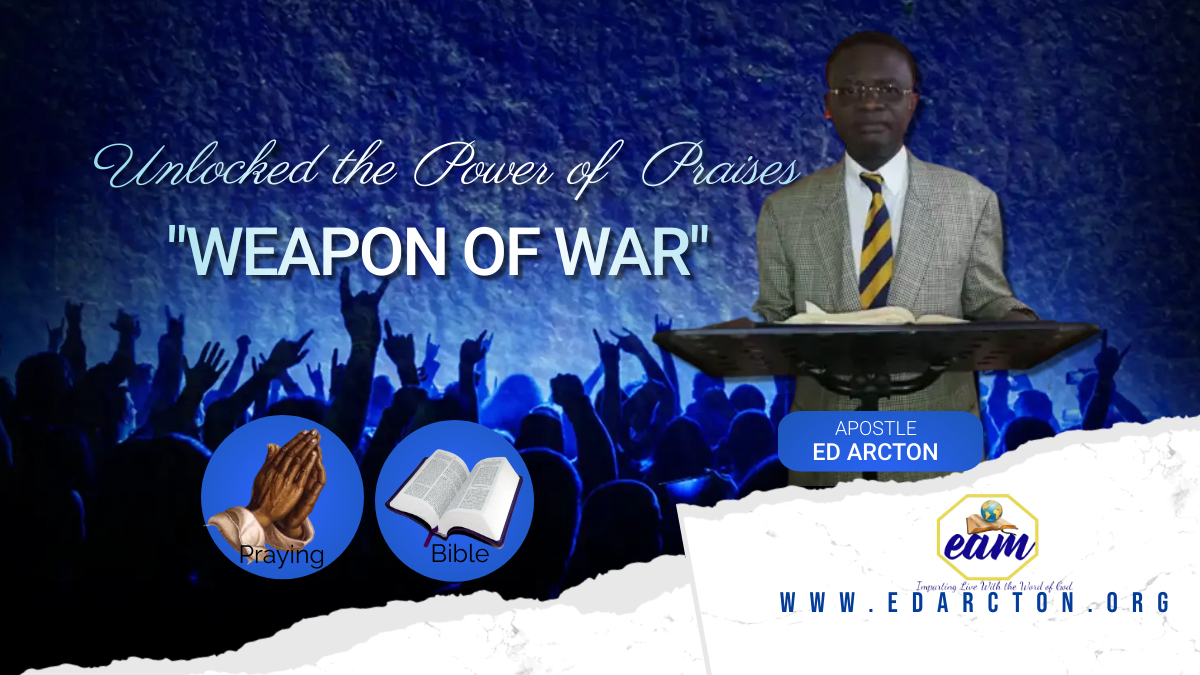 The Voice of Praise is a weapon that destroys the enemies of God and enemies of his people everywhere, anywhere and anytime. Praise confuses the enemy. In the Bible there are various act of how the power of praise was used in battles to help secure total victories. The power of worship and praise therefore breaks the spirit of oppression, depression and suppression of the enemy. Praise is a weapon that we must use as children of God to help us to win spiritual battles, engaged in offensive spiritual warfare and to seek the advancement and progression of God's kingdom at all time. So when we praise God, we are commanding and demanding all Beings to join us to acknowledge God and praise Him and His mighty acts in creation. Praise is a great weapon of war for spiritual warfare.
Indeed, our God sees us as His "treasured possession". "For you are a people holy to the LORD your God. The LORD your God has chosen you out of all the peoples on the face of the earth to be his people, his treasured possession." Deuteronomy 7:6
"Now if you obey me fully and keep my covenant, then out of all nations you will be my treasured possession." Exodus 19:5. Now God wants to be our Treasure and our First Love. "For where your treasure is, there your heart will be also." – Matthew 6:21. "Jesus replied: "Love the LORD your God with all your heart and with all your soul and with all your mind." – Matthew 22:37
"But I have this against you, that you have left your first love. Therefore remember from where you have fallen, and repent and do the deeds you did at first; or else I am coming to you and will remove your lampstand out of its place- unless you repent." – Revelation 2:4-5
PRAISING GOD IS COMMUNICATING WHO GOD IS, WHAT HE HAS DONE, AND WHAT HE CAN DO AND WHAT HE IS DOING. PRAISE IS A WEAPON OF WAR AGAINST EVIL AND THE ENEMIES OF GOD.
1. OUR PRAISE GLORIFIES  OUR GOD
In Luke Chapter 11 Jesus taught us to begin prayer with praise in order to honor and glorify God. Also Psalm 29:1-2 tells us to give God the glory that is due Him. Praise helps us to focus on more God, who He is, and His greatness, His power, His sovereignty, His Holiness and great His Love.
"And He said to them, "When you pray, say: 'Father, hallowed be Your name. Your kingdom come." – Luke 11:2. The Psalmist says "Ascribe to the LORD, O sons of the mighty, Ascribe to the LORD glory and strength. Ascribe to the LORD the glory due to His name; Worship the LORD in holy array." – Psalm 29:1-2
2. OUR PRAISE HELPS US FOCUS ON MORE GOD
The book of Psalm 22:3 says that God inhabits the praises of His people. As we praise Him we raise up a throne for Him to fill (2 Chronicles 5:13). Praise sensitizes us to God's presence, and helps us take our focus off of ourselves and onto Him alone. "But thou art holy, O thou that inhabitest the praises of Israel." – Psalm 22:3
The Holy Scriptures declares; "in unison when the trumpeters and the singers were to make themselves heard with one voice to praise and to glorify the LORD, and when they lifted up their voice accompanied by trumpets and cymbals and instruments of music, and when they praised the LORD saying, "He indeed is good for His lovingkindness is everlasting," then the house, the house of the LORD, was filled with a cloud." – 2 Chronicles 5:13
3. OUR PRAISE ENABLES/MAKES US TO KNOW GOD INTIMATELY
Praising God bring to us deeper revelation of Himself to us and deepens our unconditional love for Him. We become passionate of the God we praise and worship. It helps us to focus on His nature, character and His attributes. As we praise Him we rehearse our knowledge of Him, and we come to know Him as He is and what we praise Him to be.
4. OUR PRAISE DELIVERS US FROM THE ENEMY'S CHAINS OF IMPRISONMENT
In the book of Acts 16:25-26 Paul and Silas praised God and the doors in the prison where they were kept immediately swims opened for their totally freedom and release. Praise lifts us out of very chains of depression, suppression and oppression. When we praise God we get help to free us out of our own self-centered bondage.
"But about midnight Paul and Silas were praying and singing hymns of praise to God, and the prisoners were listening to them; and suddenly there came a great earthquake, so that the foundations of the prison house were shaken; and immediately all the doors were opened and everyone's chains were unfastened. – Acts 16:25-26
5. OUR PRAISE CONFUSES THE ENEMY AND PARALIZES FORCES OF EVIL
Worship and Praise is a spiritual weapon for warfare. The power of praise in battles is shown in 2 Chronicles 20, Psalm 8:2, and Psalm 149:5-9. Praise helps us to focus on God and realize our need for Him, and thus turn the battle over to Him. When we do this, God will then bring Victory to us no matter what. This makes Praise and Prayer and Dependence on God our great weapons in spiritual warfare.
"Now it came about after this that the sons of Moab and the sons of Ammon, together with some of the Meunites, came to make war against Jehoshaphat. Then some came and reported to Jehoshaphat, saying, "A great multitude is coming against you from beyond the sea, out of Aram and behold, they are in Hazazon-tamar (that is Engedi)." Jehoshaphat was afraid and turned his attention to seek the LORD, and proclaimed a fast throughout all Judah. So Judah gathered together to seek help from the LORD; they even came from all the cities of Judah to seek the LORD." – 2 Chronicles 20:1-4
"O our God, will You not judge them? For we are powerless before this great multitude who are coming against us; nor do we know what to do, but our eyes are on You." – 2 Chronicles 20:12 
God responded in answer to Praise and Prayer "Do Not Be Afraid – The Battle Is The Lord's. "Listen, all Judah and the inhabitants of Jerusalem and King Jehoshaphat: thus says the LORD to you, 'Do not fear or be dismayed because of this great multitude, for the battle is not yours but God's." – 2 Chronicles 20:15
"When he had consulted with the people, he appointed those who sang to the LORD and those who praised Him in holy attire, as they went out before the army and said, "Give thanks to the LORD, for His lovingkindness is everlasting." 22When they began singing and praising, the LORD set ambushes against the sons of Ammon, Moab and Mount Seir, who had come against Judah; so they were routed." – 2 Chronicles 20:21-22
6. CONCLUSION – Our Praise Is A Weapon
Praises is a divine weapon that is very effective in pushing back the forces darkness and dismantle the forces of evil. It is also very effective in helping us to better focus on God in our quiet time with Him and in our daily lives and walk. Praises helps us to focus on God and thus have better intimate relationship and healthy communication with Him and to hear God's voice as His children. Hearing God's voice is the most important part of our walk and fellowship with God. Praises helps us to know God in real and personal ways, rather than just know about God. "And now my head will be lifted up above my enemies around me; and I will offer in His tent sacrifices with shouts of joy; I will sing, yes, I will sing praises to the Lord" – Psalm 27:6
Recent Sermons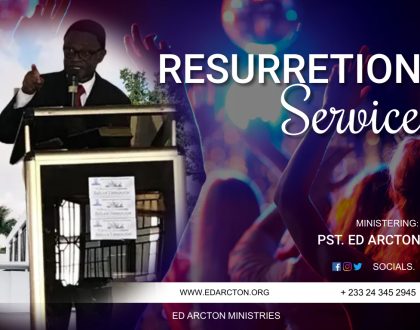 April 11, 2023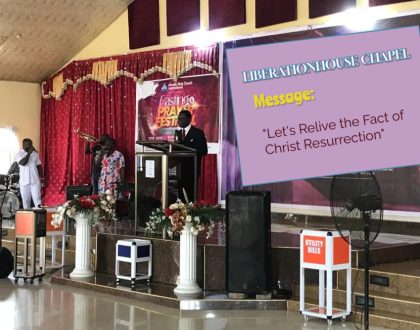 April 11, 2023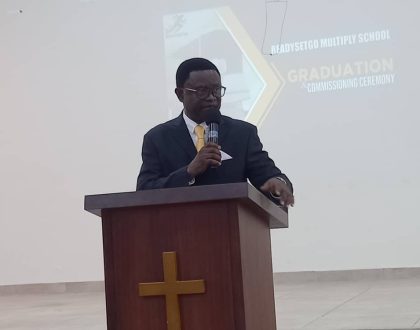 October 09, 2022