---
The Real Targets of Satan's Hostility Today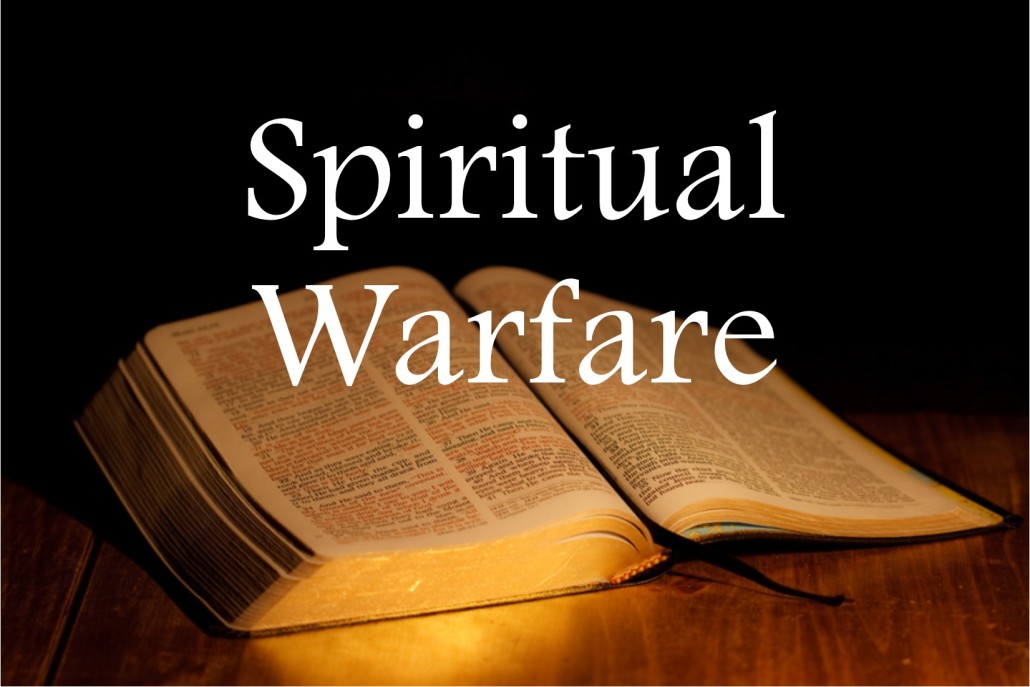 Satan is a determined and vicious creature who targets his enemies relentlessly. His first and foremost enemy and the target of his hostility is our Triune God. He is waging a cosmic war against God and all that are His.
He Targets God and Christ
The prophet Ezekiel, while indicting the king of Tyre, goes beyond him to speak about his supernatural evil enabler, even Satan. In the descriptions in Ezekiel 28:11–19, the prophet spoke of things that do not befit the king of Tyre, or any human being. The prophet speaks of that creature as "perfect in beauty" (v. 12), as one that "hast been in Eden the garden of God" (v. 13), etc. Furthermore, he was also referred to as "the anointed cherub that covereth" (v. 14); besides, of no man except Adam could it be said, "Thou wast perfect in thy ways from the day that thou wast created, till iniquity was found in thee." (v. 15). Other descriptions, which Ezekiel gave about this being, also do not match any human being.
Though this being was said to be perfect in his ways, Ezekiel describes his corruption and condemnation in verses 15-18: "Thou wast perfect in thy ways from the day that thou wast created, till iniquity was found in thee… thou hast sinned: therefore I will cast thee as profane out of the mountain of God: and I will destroy thee, O covering cherub, from the midst of the stones of fire. Thine heart was lifted up because of thy beauty, thou hast corrupted thy wisdom by reason of thy brightness: I will cast thee to the ground, I will lay thee before kings, that they may behold thee. Thou hast defiled thy sanctuaries by the multitude of thine iniquities, by the iniquity of thy traffick; therefore will I bring forth a fire from the midst of thee, it shall devour thee, and I will bring thee to ashes upon the earth in the sight of all them that behold thee."
When Satan took his antagonism into the Garden of Eden and caused man to rebel against his Creator, God declared war against this wicked enemy. In His declaration of war (which is also the first preaching of the Gospel – protoevangelion) in Genesis 3:15, God clearly alluded to Satan's murderous hostility against Christ ("her seed") – "And I will put enmity between thee and the woman, and between thy seed and her seed; it shall bruise thy head, and thou shalt bruise his heel." Satan's defeat and Christ's victory were also envisioned in that divine declaration of war against Satan.
Throughout history, Satan had attempted to derail God's plan for man's redemption. We will mention just a few of Satan's attempts to thwart God's prediction of Christ's birth as the promised Seed of Abraham to be our Saviour. He tried to accomplish the genocide of the Jews (for Christ was to be born as a Jew) through the Egyptian Pharaoh (Exodus 1:15-20), through Haman who attempted to kill Mordecai and all the Jews (see Book of Esther), etc. He also tried to kill Jesus through the wicked king Herod (Matthew 2:13, 16), and by having Him thrown off a cliff at Nazareth (Luke 4:29). Satan also tried to get Jesus to fall to his temptations. Finally, he had Him crucified, only to have his own head crushed and his power forever shattered by Christ's resurrection.
He Targets God's Angels
Satan and his evil angels, in battling God and His purposes, also engage in conflicts with God's elect angels, led by Michael. That warfare has a past (Jude 9; Daniel 9), present and future (Revelation 12:7) aspect. Although hidden from our view, their battle is no less real (cf. Daniel 10:12-13).
He Targets God's People
Satan's hatred for God's people in this world is a full blown reality. His antagonism and aggression towards God's people is not a trivial, inconsequential matter.
The Nation of Israel  
God's chosen nation of Israel has always been Satan's target. His anti-Israel stance is well-captured in 1 Chronicles 21:1, where it is recorded: "And Satan stood up against Israel." Satan's hostility towards Israel is sometimes expressed through malevolent actions against her leaders. Such an instance is recorded in Zechariah 3:1 – "And he shewed me Joshua the high priest standing before the angel of the LORD, and Satan standing at his right hand to resist him." Here, Satan resisted Joshua the high priest, who represented the nation of Israel before God by railing accusation against Joshua. It was intended to interrupt or thwart Joshua in his intercessory role for Israel.
In Revelation 12, we read of Satan's future attack on Israel during the period of Great Tribulation. In the figurative language of this prophetic portion, his vicious resentment against Israel that "spills over" to Christ is depicted. In verse 13, it is mentioned that "And when the dragon (Satan) saw that he was cast unto the earth, he persecuted the woman (Israel) which brought forth the man child (Christ)." In verse 17, it is written, "And the dragon (Satan) was wroth with the woman (Israel), and went to make war with the remnant of her seed, which keep the commandments of God, and have the testimony of Jesus Christ."
The Church
His malicious anger towards the church is in no wise small. The apostle Paul sought to strengthen the Corinthian church against Satan's ploys with the words: "Lest Satan should get an advantage of us: for we are not ignorant of his devices" (2 Corinthians 2:11). Through fallen angels and evil men (cf. Ephesians 6:12), Satan will attack the church, by introducing heresies and immoral living. According to 1 Timothy 4:1, Paul warns the church that many churchgoers will be led away by satanic attack on the church – "Now the Spirit speaketh expressly, that in the latter times some shall depart from the faith, giving heed to seducing spirits, and doctrines of devils" (cf. 2 Thessalonians 2:9-12; 2 Timothy 3:13; 2 Peter 2:1).
Families
Consider how Satan sought to destroy the children of Job in order to compel him to curse God (Job 1). Think of his strategy of using the extreme trials to coerce Job's wife to ask Job to curse God and die (Job 2:9)! Paul warned the married Christians not to deprive each other of sexual relations so that Satan would have no opportunity to tempt them – "Defraud ye not one the other, except it be with consent for a time, that ye may give yourselves to fasting and prayer; and come together again, that Satan tempt you not for your incontinency" (1 Corinthians 7:5). Contemporary crisis in Christian families and the upsurge in divorce indicate Satan's success in attacking families of our time.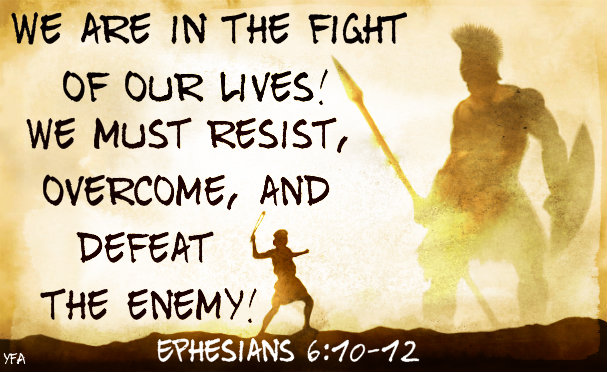 Individual Christians
Satan attempts to devastate those who devoutly follow the Lord. Whether it be the ancient saint Job, or the apostles like Peter and Paul, or the present-day Christians, Satan is set to target them in order to cripple and destroy the credibility of their witness. Jesus warned Peter, "Simon, Simon, behold, Satan hath desired to have you, that he may sift you as wheat" (Luke 22:31). Satan wanted to shake Peter and make him blow away his faith. If he had succeeded, Peter would have been useless to God.
Later Peter reminded Christians of Satan's perilous hatred in 1 Peter 5:8 – "your adversary the devil, as a roaring lion, walketh about, seeking whom he may devour". Here, Peter points to Satan and tells Christians that he is "your adversary". The pronoun "your" emphasises the fact that Satan is a very personal enemy to all of God's people. He not only opposes God and His holy angels, but also God's people. Furthermore, the Greek term which Peter used for "adversary" (antidikos) conveys the idea of an enemy who is seriously and aggressively hostile, and the Greek term for "devil" (diabolos) depicts Satan as "a malicious enemy who slanders or attacks".
Let us not underestimate the determination of Satan to attack us. The apostle Peter described him as prowling around like a roaring lion seeking to devour its victim. Peter communicates to us the picture of a vicious and ferocious beast pursuing his prey. His goal is to "devour" or gulp down, not just hurt or wound! Total annihilation of Christians is Satan's strategy and aim.
So, Christians, let us be on our guard. "Put on the whole armour of God, that ye may be able to stand against the wiles of the devil" (Ephesians 6:11). The Lord is our Refuge and Defender against this evil enemy. As Martin Luther's hymn teaches us,
A mighty Fortress is our God,
A bulwark never failing;
Our Helper He amid the flood
Of mortal ills prevailing:
For still our ancient foe
Doth seek to work us woe;
His craft and power are great,
And, armed with cruel hate,
On earth is not his equal.
Recent Sermons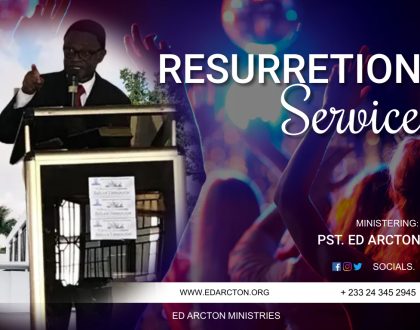 April 11, 2023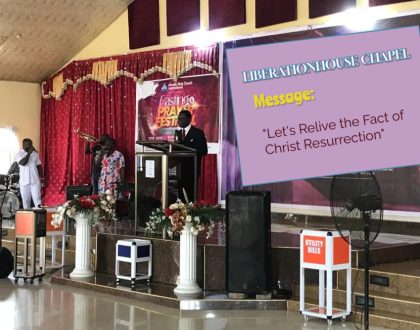 April 11, 2023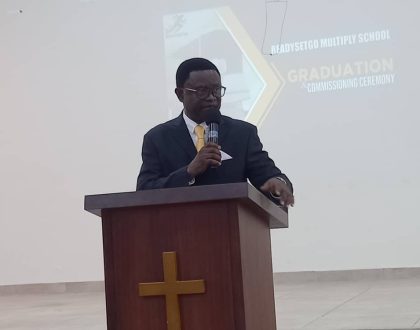 October 09, 2022