---
Godly Relationships is a Choice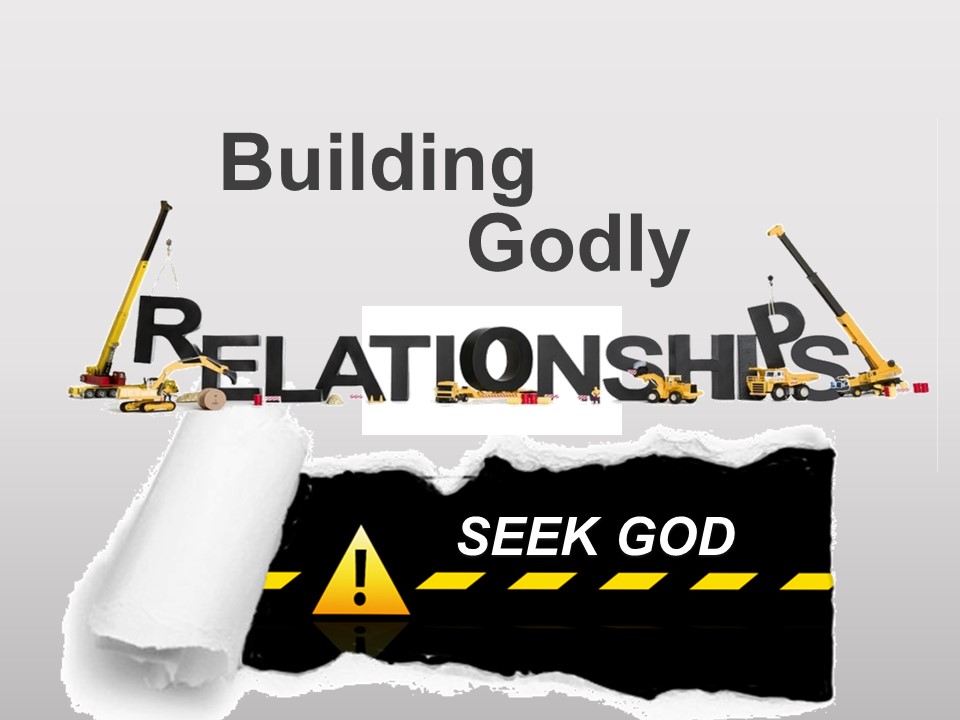 Bible Text: II Corinthians 6:11-18
 11 Oh, dear Corinthian friends! We have spoken honestly with you, and our hearts are open to you. 12 There is no lack of love on our part, but you have withheld your love from us. 13 I am asking you to respond as if you were my own children. Open your hearts to us! 14 Don't team up with those who are unbelievers. How can righteousness be a partner with wickedness? How can light live with darkness? 15 What harmony can there be between Christ and the devil? How can a believer be a partner with an unbeliever? 16 And what union can there be between God's temple and idols? For we are the temple of the living God. As God said: "I will live in them and walk among them. I will be their God, and they will be my people. 17 Therefore, come out from among unbelievers, and separate yourselves from them, says the LORD. Don't touch their filthy things, and I will welcome you. 18 And I will be your Father, and you will be my sons and daughters, says the LORD Almighty. "
INTRODUCTION
In previewing today's text, one subject came to mind immediately and it is RELATIONSHIPS. This passage is about relationships; Pastor to congregation, husband to wife, child to parent, sisters to brothers and God to man.
Life is about RELATIONSHIPS. All the above are important but of course, no relationship is more important than your relationship to Christ.
I. RELATIONSHIPS ARE BUILT ON TRUST AND AFFECTION
Oh, dear Corinthian friends! We have spoken honestly with you, and our hearts are open to you. There is no lack of love on our part, but you have withheld your love from us. I am asking you to respond as if you were my own children. Open your hearts to us!
Allow me to say this in passing, healthy relationships are sharing or giving and taking affairs but we don't have many healthy relationships among us today. Perhaps one out of ten but that may be a stretch. In most relationship one party dominates the other. One gives more than their share which means the other is taking more than their share. Most of us here today are beyond these instructions but do not take your spouse or relationship for granted: it can be a fatal sin when it comes to your relationship. It is true that many folks have adjusted to an imbalanced relationship. They do most of the giving but they are content. These are happening today in many home, families and society we all live in today and around us. Some do not make it to the end, somewhere it breakdown along the way in the journey of life and struggles.
Paul was convinced and I have no reason to doubt him, his relationship with Corinthians was not give and take affair. Paul was open and honest with them but they were restrained. The Greek word that Paul uses is stenochōreō and it means to be in a narrow place, a strait, or to be compressed, cramped by the narrowness of the situation. In other words, you're walking on broken bomb shells in this relationship. There is no freedom for you to be you.
Honesty and openness are vital to intimacy. You cannot achieve intimacy without them. Insecurity is the arch nemesis of honesty. It is for this reason that I counsel those in pre-marital counseling to get profession help if they were abused as a child. Sexual abuse scars a child severely and there is no way they can enter into an adult relationship without the excess bandage creating by the scaring. They cannot forget what happened to them and without proper help, they can't get beyond it. The number one problem in marriages is lack of intimacy and this is caused by our failure to be honest and open.
Paul was convinced that his relationship with Corinthians was one sided. He had great affection for them but they had little for him. He was making all the sacrifices. He was doing the giving. He longed for his love and affection to be reciprocated. It was an unrequited love, a one-sided love that is not openly reciprocated or understood as such by the beloved. The beloved may not be aware of the admirer's deep and strong romantic affection, or may consciously reject it. Unrequited love is lonely and painful but the beloved doesn't care. Paul challenges the Corinthians to open their HEARTS to him as he has done.
II. RELATIONSHIPS ARE BUILT ON PURPOSE AND COMMON INTEREST
Don't team up with those who are unbelievers.
NKJV–Do not be unequally yoked together with unbelievers.
NIV–Do not be yoked together with unbelievers.
Holman–Do not be mismatched with unbelievers. 
NASB–Do not be bound together with unbelievers.
GNT–Do not try to work together as equals with unbelievers, it cannot be done.
We assume that Paul was talking about marriage but this is probably not the case but the principle can certainly be applied to the marital relationship. Paul is probably referring to any partnership because the context of the passage is SEPARATION (v.17), Therefore, come out from among unbelievers, and separate yourselves from them, says the LORD. Don't touch their filthy things, and I will welcome you. The Greek word translated 'Partner' can mean sexual intercourse but it also means participation and fellowship with.
Paul gives us a list of question to reinforce his point:
How can righteousness be a partner with wickedness?
How can light live with darkness? 
What harmony can there be between Christ and the devil?
How can a believer be a partner with an unbeliever?
And what union can there be between God's temple and idols?
The Greek word for 'Harmony' is the word from which we get symphony. Agreement in sound or sameness is sound. Harmony is being on the same page, on the same song, not necessary the same note.
The core values of a lost person compared to the core values of a saved person are in conflict and so are their world views. Erotic love or romantic love has a way of temporarily overshadowing all other loves but it will not last. "He/she is the one for me, that's the way it is, I don't care about all these other things." This sentiment is not going to last, it will wear off; it is just a matter of time. People fall madly in love and they can't eat or sleep. This too shall pass, it is temporary. It is infatuation. Eventually, you are going to get hungry.
Because humans are triune beings, body, soul and spirit being joined to another involves the union of body, soul and spirit. When only the bodies are joined, you have a sensual relationship which is driven by lust. It is not only unhealthy, it will not endure. If you have body and soul, that is progress but not ideal, you still do not have full union. Many marriages survive on body and soul but God's plan is not for you to survive: He wants you to thrive. When two people, both knowing Christ, are joined, they have an opportunity to move to a new dimension because they are joined physically, emotionally and spiritually. Our first needs are physical that is food, water, shelter, sex, etc. but we need more. We want to be loved and appreciated but in time our greatest need is spiritual. Dying people don't want food. They have no desire for it or need for it. Eventually our Spiritual Needs surface as the most important. Young people cannot understand this truth. Young people are anxious to share a bed but eventually you will take pleasure in sharing a meal, ultimately you will take pleasure in sharing a destiny.
There are some rare exceptions but as far as church work is concerned, your leaders are not going to come from little above your age group and down because it takes us that long to realize the value of spiritual things. Young people have their face in front of a mirror or cell phone. Old folks don't do mirrors. I heard a daughter say just some time ago, "The older my mother gets, the more she reads her bible and she doesn't even remember what she read yesterday." This is par for the course. Our values change as we age. The spiritual dimension gives us a decided advantage because we are endued with agape love; the love from above and it is totally unconditional. It is the way we humans want to be loved.
III. RELATIONSHIPS ARE PARAMOUNT NOT INFERIOR
As God said; "I will live in them and walk among them. I will be their God, and they will be my people.  Therefore, come out from among unbelievers, and separate yourselves from them, says the LORD. Don't touch their filthy things, and I will welcome you.  And I will be your Father, and you will be my sons and daughters, says the LORD Almighty. "
A grandfather who is also a Pastor said to me some time ago. He said I was 40 years old before this truth hit me but when it did, it stuck like an arrow. I had been invited by a former church to preach at a homecoming or something of that nature. When I left the church, there was some tension. I could have dealt with their problems but I did not get the support I needed so I resigned and left with hurt feelings on both sides. It took me years to process the disappointment and pain that I felt personally but when I walked in the building that day and saw some of those old friends who had been less then supportive, it didn't matter. I was glad to see them and they acted like they were glad to see me.
On the way home that day some years ago, the LORD spoke clearly, he said "relationships are more important than riches." If you've being paying attention, you have heard me quote that many times over and over. This my friend, (grandfather) Pastor continue, a former son-in-law told my daughter before their divorce, he said "I don't want to end up like your daddy, old and broke." He was never impressed with my income. I have friends who are worth millions but I was never a good business man and I've made a lot of bad decisions. Long story short, I don't have millions. I'm worth more dead than alive. I can't remember the last time I lay down at night thinking about wealth, how much money I have or don't have. Thoughts of money rarely cross my mind. If you think I'm being dishonest, talk to my wife, she goes behind me trying to clean up the mess because I am prone to spend without thinking. It's a gift I passed along to one daughter and a grandson. No one is going to stand at my cols and talk about me, the business man and I'm glad. I have little money but I have things that money cannot buy. And it's LOVE; Love God with all your heart and Love your neighbor. There are a lot of bad things about greed but one that bothers me a lot is how it hurts relationships. Some people are so greedy for more that they squander every opportunity to build enduring relationships. I see what they are doing and it breaks my heart. Grandpa continues; Relationships are paramount. Family is huge and friends are vitally important. I do go to bed at night thinking about my family and friends because they are important to me. He ended his story here.
Beloved is good to know what God want from us. Our heavenly Father wants a relationship with us. It was His desire to come to us in the incarnation and live among us, as John said, "to pitch His tent among us." God not only desires to be with us, He desires to be in us. "I will live in them and walk among them. I will be their God, and they will be my people. "I will live in them and walk among them. I will be their God, and they will be my people." [v.16]
IV. CONCLUSION
Jesus Christ came to this world seeking a relationship with us. The whole idea of redemption is unbelievable, why would the Son of God condescend to our low estate to save a wretch like me and you? There is no answer to this question. It is a mystery.
However, this relationship is not automatic; it does not happen by default. A choice must be made on our part. The LORD says emphatically, "Come out from among unbelievers, and separate yourselves from them, says the LORD. Don't touch their filthy things, and I will welcome you. And I will be your Father, and you will be my sons and daughters, says the LORD Almighty. "
The choice is simple; we turn our backs to this world and move toward Christ. We make a choice between Christ and this world. We can't embrace both, it is impossible. The world behind me, the cross before me, no turning back, no turning back. The rich young ruler was presented with this choice and he chooses the world. I hope you will not make that same mistake. Lives are full of choices, which one will you make today. To choose Christ Jesus as Lord and Savior or this world we live in today and tomorrow is no more. You have a choice and I have a choice to make now. Choose Jesus to receive eternal life and let go all that is in the world and its lust.
May the Lord help us make right choices while we live and breathe on this earth.
God bless you all. Amen.
Recent Sermons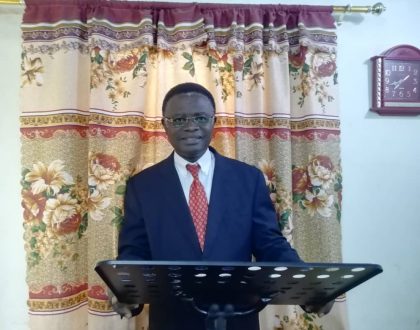 August 01, 2021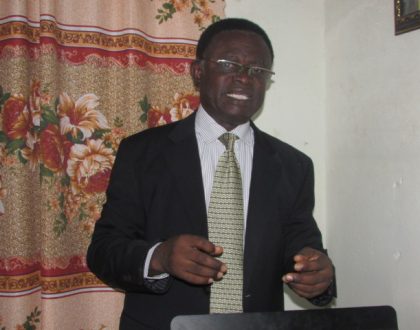 July 18, 2021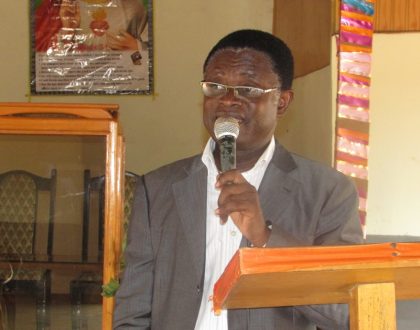 July 13, 2021