---
The Kingdom of Heaven Belongs to these Children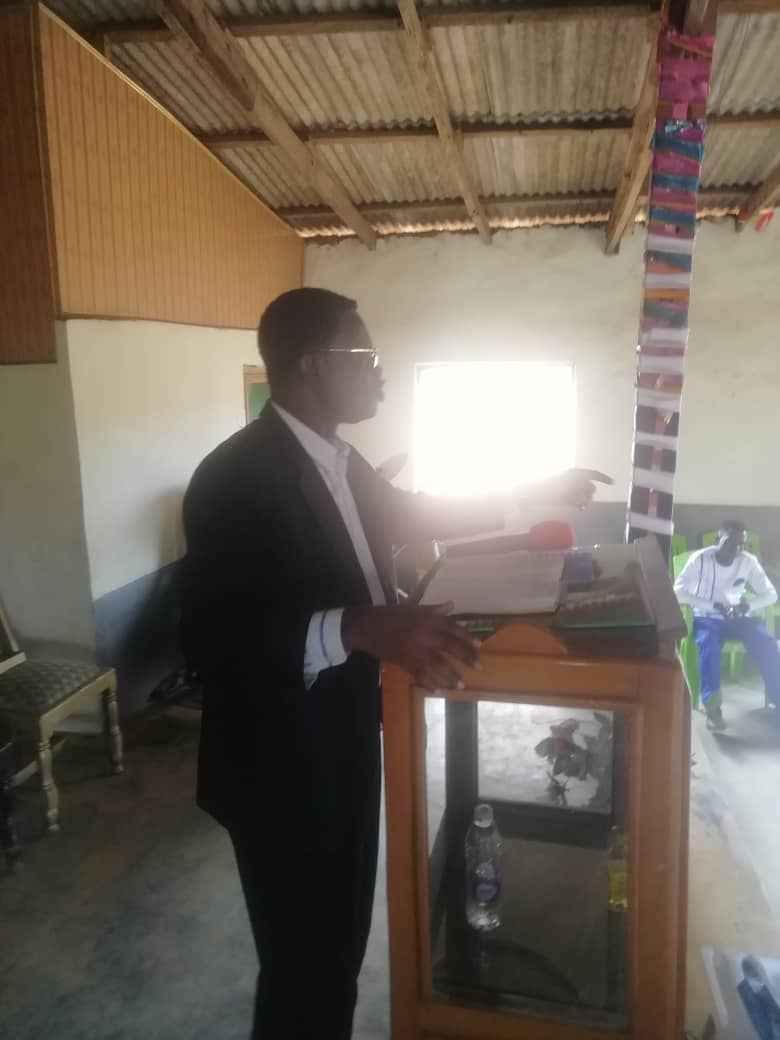 Scripture Text: Then the people brought their little children to Jesus so that Jesus could put his hands on them and pray for them. When the followers saw this, they told the people to stop bringing their children to Jesus. But Jesus said, "Let the little children come to me. Don't stop them, because the kingdom of heaven belongs to people that are like these children." After Jesus put his hands on the children, he left there. — Matthew 19:13-15 NLT
Introduction
The disciples thought that Jesus was too important to be bothered with dealing with children that would have been too young to understand His message, the proclamation to the kingdom of heaven to the people of Israel, that Israel should repent and turn to the God of their fathers and should receive the blessings of the kingdom of heaven and recognize Jesus as the Messiah. Perhaps the disciples thought that Jesus was too great a personage as the Messiah of Israel to be bothered with these children. Perhaps it was their concern that by praying for these children, by blessing these children, it would delay the Lord Jesus in His journey toward Jerusalem. Perhaps they thought that this request was too similar to a current practice that was done by the people, whereby they took their children to the scribes and asked the scribes to bless their children.  And perhaps the disciples thought, "O well, you see they are equating the Lord Jesus with the scribes and that's a bad thing, it sort of offends us, and so we're going to keep them away."
A. Parent Brought their Children to Jesus
In a world dangerous to children, God fearing, God loving and God obeying parents wanted to bring their children to Jesus. If he would bless them, pray for them, place his hands on them, then surely those children would be protected, healed, and blessed. Who could blame them? They had seen the amazing things Jesus had done for others. They loved their children. Jesus himself had talked about letting children come to him. Why would the disciples stop them? Maybe it's the same reason many of us do today. We get distracted by other things and let them take us, and our children, away from the Lord. We let problems with our spouse destroy our home and crush our children's hearts. We get involved in important religious things and forget to involve our children in our spiritual journey with the Lord of Host. No matter what, Jesus' message is clear: "we must get out! getting out in the way of the children from coming to me!" Let's not only hear his words, but let's respond to them, especially in the context they are uttered here: divorce! Let's acknowledge that so many children are kept from Jesus because of the sin and rebellion of parents to honor their marriage covenant because of their selfishness and sexual sin.
The story itself is straightforward.  Some parents have come to Jesus asking Him to bless their children, to pray for their children, requesting their infants to be taken in the arms of the Savior and blessed. The disciples have attempted to keep these parents from bringing their children to Jesus and Jesus responds, not by rebuking the parents, but by rebuking the disciples.  And His saying to the disciples in response to their attitude to these parents and children reveals two important truths that I want us to consider today. The first one in this passage, Jesus uses this opportunity of parents bringing children to Him for blessing; He uses this opportunity to teach His disciples the necessity of humility.  In fact, in this incident there is a great lesson for you and me.  And that lesson is: We must aspire to child-like lowliness if we want to be a part of Jesus' kingdom. We must aspire to child-like humility if we want to be in the kingdom of Jesus Christ. 
For when we think about it in a worldly sense that Kids are destructive, expensive and disruptive. They consume high amounts of resources and very seldom repay anything. They are impatient and demanding of your time and energy. They will drive you to exhaustion and then find a new person to drain. And a selfish person of whom some of us are guilty of being far too often can tend to see children as more of a bother than a benefit. And yet Scriptures says just the opposite about them. Scripture doesn't see them as a bother; Scripture sees them as a blessing. Psalms 127:3-5 "Behold, children are a gift of the LORD, The fruit of the womb is a reward. Like arrows in the hand of a warrior, So are the children of one's youth. How blessed is the man whose quiver is full of them; They will not be ashamed When they speak with their enemies in the gate." Scriptures says children are a blessing of God, A valuable treasure delivered from God. Just ask Sarah, Rebekah, Rachel, Hannah, and Elizabeth. Those women understood the blessedness of children. Let's begin to see children as a blessing because they are a precious gift in the sight of God.
Psalms 139:13-16 says "For You formed my inward parts; You wove me in my mother's womb. I will give thanks to You, for I am fearfully and wonderfully made; Wonderful are Your works, And my soul knows it very well. My frame was not hidden from You, When I was made in secret, And skillfully wrought in the depths of the earth; Your eyes have seen my unformed substance; And in Your book were all written The days that were ordained for me, When as yet there was not one of them." King David understood that children were not accidents. The only way a child enters this world is under the creative hand of God.
He forms them
He weaves them together
 He makes them with fear and wonder
 And He ordains their days
In short God puts great care, design, and forethought into every child He creates and He calls those blessed Who He entrusts to care for them. And that means that not only are children a blessing, But they are also a RESPONSIBILITY. Proverbs 22:6 "Train up a child in the way he should go, Even when he is old he will not depart from it."
And this is important to God. In a very real sense, that child does not belong to you. They may have your eyes or your nose or your temper, but they aren't yours. They are God's, and He has entrusted a stewardship for you to guide them to know Him. And this is a very serious responsibility. Proverbs 22:15 "Foolishness is bound up in the heart of a child; The rod of discipline will remove it far from him."
Scripture indicates that children are born foolish and naïve and gullible. God entrusts them to us that we will remove that foolishness from them and guide them in the truth. The New Testament explicitly entrusts this duty to Fathers. Ephesians 6:4 "Fathers, do not provoke your children to anger, but bring them up in the discipline and instruction of the Lord." Father's are commanded not to discourage their children but to encourage them to know and trust God. Mother's are also a vital part of this role. Commanded in Titus 2:4 to "love their children". And in: 1Timothy 2:15 to embrace the role to raise them. 1 Timothy 2:15 "But women will be preserved through the bearing of children if they continue in faith and love and sanctity with self-restraint." Paul actually places the primary role of the mother in the home to raise children by being an example of "faith and love and sanctity with self-restraint." It is important to God therefore, that the children He entrusts to us are guided in the right path. Deuteronomy 6:4-9 "Hear, O Israel! The LORD is our God, the LORD is one! "You shall love the LORD your God with all your heart and with all your soul and with all your might. "These words, which I am commanding you today, shall be on your heart. "You shall teach them diligently to your sons and shall talk of them when you sit in your house and when you walk by the way and when you lie down and when you rise up. "You shall bind them as a sign on your hand and they shall be as frontals on your forehead. "You shall write them on the doorposts of your house and on your gates."
The implication there to be thorough as you train your children. Deuteronomy 31:12-13 "Assemble the people, the men and the women and children and the alien who is in your town, so that they may hear and learn and fear the LORD your God, and be careful to observe all the words of this law. "Their children, who have not known, will hear and learn to fear the LORD your God, as long as you live on the land which you are about to cross the Jordan to possess."
It is clear that God has always been concerned about the training up of children. In fact, all one has to do is look at the Old Testament and see this. The writer of Hebrews called the Old Testament "the elemental things" Hebrews 5:12 "For though by this time you ought to be teachers, you have need again for someone to teach you the elementary principles of the oracles of God, and you have come to need milk and not solid food." Everything about the Law was visible. You touched it, you tasted it, you watched it. Everything about the Old Testament was geared exactly the way kids learn.
Imagine the Passover.
• Select a Lamb
• Slaughter the Lamb
• Roast it
• Eat it with bitter herbs and unleavened bread
• Eat it with loins girded, and staff in hand, and sandals on, and eat it fast.
B. God Want Children to e Taught and Set Free from Evil
Do you think kids had a few questions? God made it easy to teach them, because He cared about their instruction. Psalms 78:1-8 "Listen, O my people, to my instruction; Incline your ears to the words of my mouth. I will open my mouth in a parable; I will utter dark sayings of old, Which we have heard and known, And our fathers have told us. We will not conceal them from their children, But tell to the generation to come the praises of the LORD, And His strength and His wondrous works that He has done. For He established a testimony in Jacob And appointed a law in Israel, Which He commanded our fathers That they should teach them to their children, That the generation to come might know, even the children yet to be born, That they may arise and tell them to their children, That they should put their confidence in God And not forget the works of God, But keep His commandments, And not be like their fathers, A stubborn and rebellious generation, A generation that did not prepare its heart And whose spirit was not faithful to God.
It is clear that God intended for children to be taught. He loves them, He created them carefully, and He entrusted them as a rich blessing to us as fathers and mothers that we would train them to know Him. And this is all the more serious to us, because we also know that children are a TARGET of the enemy. Satan hates children. In the book of Exodus 1:22 "Then Pharaoh commanded all his people, saying, "Every son who is born you are to cast into the Nile, and every daughter you are to keep alive."
Matthew 2:16 "Then when Herod saw that he had been tricked by the magi, he became very enraged, and sent and slew all the male children who were in Bethlehem and all its vicinity, from two years old and under, according to the time which he had determined from the magi."
Ezekiel 16:21 "You slaughtered My children and offered them up to idols by causing them to pass through the fire."
Jeremiah 32:35 "They built the high places of Baal that are in the valley of Ben-hinnom to cause their sons and their daughters to pass through the fire to Molech, which I had not commanded them nor had it entered My mind that they should do this abomination, to cause Judah to sin."
Throughout Scripture Satan delighted in killing children, he delighted in the mass execution of kids. Satan hates them and that hatred continues today. Today we have legalized and promoted abortion. People actually fight in the courts and in the media to protect their right to invade a mother's womb and cut a child to pieces. That is satanic at its core. Beyond that we have Sexual perversion and pedophilia throughout our culture and those who willingly and purposely prey on our children. Children are adopted or stolen and used for ritual purposes and no one care about that in the society.
Beyond that look at the clothing industry and see the types of clothes that manufactures and stores sell to 10 year old girls, the whole idea is to make the physically desirable. Face it, the days of frilly dresses and pig tails is all but gone. Society starts young on our daughters. Other attacks on our children are seen in their education. We've all heard the facts about evolution theory being taught in many secular or public school systems today. A person goes to court to demand legal backing this by laws. Teachers are threatened not to mention Jesus, but Muhammad can be talked about all day long. It is an attempt to deceive children. It is no wonder God is so passionate about children being trained by parent in the way of the Holy Scriptures because they are under attack in our world. God sees them as valuable; our world sees them as a means of gratification. But not only are the valuable to God as a blessing, we also understand children to be a great example to us.
We already learned that they can be a tremendous example of humility. Matthew 18:1-4 "At that time the disciples came to Jesus and said, "Who then is greatest in the kingdom of heaven?" And He called a child to Himself and set him before them, and said, "Truly I say to you, unless you are converted and become like children, you will not enter the kingdom of heaven. "Whoever then humbles himself as this child, he is the greatest in the kingdom of heaven."
Certainly they are an example of innocence. 1 Corinthians 14:20; "Brethren, do not be children in your thinking; yet in evil be infants, but in your thinking be mature." We are even commanded in some ways to emulate their devotion. 1 Peter 2:1-2 "Therefore, putting aside all malice and all deceit and hypocrisy and envy and all slander, like newborn babies, long for the pure milk of the word, so that by it you may grow in respect to salvation," The point to all this is that children are vitally important to God and they are a massive part of His world.
They should be loved
They should be cherished
They should be trained
They should be disciplined
They should be protected
And here we learn that they should be brought to Jesus. It is a simple truth, but let's look at it together.
C. Parental Support and Responsibility
Matthew 19:13a "Then some children were brought to Him so that He might lay His hands on them and pray;" In keeping with the scene of the whole event.
• Jesus came into the region of Judea and crowds flocked to Him.
• The Pharisees were jealous and brought up divorce.
• Jesus taught on divorce but it confused the disciples.
(Matthew 19:10) "The disciples said to Him, "If the relationship of the man with his wife is like this, it is better not to marry." And from there you will remember that Jesus actually taught that "Being single is an option, if you can't handle the commitment." Verse 13 says, "Then some children were brought to Him…" The idea is that they completely interrupted the conversation with Jesus and His disciples.
We imagine that the disciples had quite a bit more to ask in regard to the whole issue of marriage, but they did not get the opportunity. Some mother's showed up and they wanted their children prayed for. But nonetheless, here we are. These parents have brought their kids to Jesus. In a cultural sense this is not uncommon. Jewish families were actually highly encouraged to take their children to rabbis to have them prayed for. And so this is not a new practice by any means but what is learned here are a couple of things.
1) These parents understood their responsibility to their kids.
They must have understood that they were responsible for the direction that their kids went. Otherwise why bother with taking them to a rabbi at all?
2) They realized they needed help beyond themselves.
They understood that in order for their kids to reach what God had in store for them; then divine help was necessary and in order.
They needed someone to pray.
They needed someone to guide.
They wanted blessing on their child.
3) They realized the help they needed was spiritual help not physical.
That is why they sought blessing and prayer. These parents understood that their children were not perfect, but were in fact sinful beings in need of divine help. Psalms 51:5 "Behold, I was brought forth in iniquity, And in sin my mother conceived me." And by that David doesn't mean that his mother was cussing when he was born. David rather speaks of the depravity of man. It is that inherited sin nature. Man is not born righteous and perfect, only to be corrupted and then in need of salvation. Man is born in sin and man is conceived in iniquity. Romans 5:12-14 "Therefore, just as through one man sin entered into the world, and death through sin, and so death spread to all men, because all sinned — for until the Law sin was in the world, but sin is not imputed when there is no law. Nevertheless death reigned from Adam until Moses, even over those who had not sinned in the likeness of the offense of Adam, who is a type of Him who was to come."
Paul's point there is that there was a period of time when sin wasn't even known about. How could people know what sin was, there was no law to identify it, and yet people still suffered the consequence of sin, which was death. The implication is that people did not become sinful after birth. They were born sinful, even the sweetest most beautiful baby in the world has a sinful nature. They will cry when they don't get their way and they are completely unconcerned about the lack of sleep of their fathers. They have no problem making a mess that you have to clean up. All children are born in sin. And that means that every child and regardless of his atmosphere needs spiritual help. These parents understood that.
D. Parents today Need to Understand that Kids Need Spiritual Help.
They are not as good as you think they are. They need the spiritual help that only Jesus can provide. "And it is amazing to me that parent
Will enroll their kids in every event under the sun,
And pay any amount required,
And drive miles and miles
And sit for hours upon end
To involve their kids in the most useless of activities.
And yet be completely apathetic when it comes to bringing their kids to Jesus." We spent so much resource on our children to make them happen and joy life here on earth. Are we put out? No, we are delighted that our kids get to do what they enjoy most. But if we will invest money, and time, and other resources into something that make kid happy and joy. We must recognize that getting them to Jesus is more important we can do for them in life. So I like the desire of these parents. They were bringing their kids to Jesus, "so that He might lay His hands on them and pray;"
E. A Parental Desire – A Disciple's Disdain and Teacher's Directive.
Matthew 19:13b "and the disciples rebuked them." There were times when as a pastor wanted to rebuke a few parents for bringing their child up here to church. Now, I'm not defending a parent who will simply drop their kids off and let someone else take them to Jesus that is FAILURE in parenthood. But at the same time, I can't be like a disciple who doesn't want the headache. "the disciples rebuked them."
They were cutting in to their little discussion about marriage …
They were forming a longer and longer line …
I'm sure the kids were loud and rambunctious …
And the disciples wanted them gone. In reality it only indicates that the disciples still didn't get it. Matthew 18:3-4 "[Jesus] said, "Truly I say to you, unless you are converted and become like children, you will not enter the kingdom of heaven. "Whoever then humbles himself as this child, he is the greatest in the kingdom of heaven." That statement had obviously gone in one ear and out the other. They were too selfish to see that Jesus was right at home in this scene.
Parents desire a disciple disdain: A teacher's directive. Matthew 19:14 Jesus said, "Let the children alone, and do not hinder them from coming to Me;" Now first, let me clarify that there is no record that any child got saved on this day, there is no record of any baptisms occurring. In fact there is no record of any child being saved anywhere in Scripture. So using this passage as a defense of childhood salvation is a bit of a stretch.
F. Do You Think Children Can Be Saved?
Of course I do. This passage certainly doesn't say they can't, nor does any other in Scripture. But it is true that at times because of the over-manipulation of children in churches today that one can be skeptical. I am literally appalled at what goes on in some churches under the heading of children's ministry.
I read an article sometime ago telling churches that if your baptisms are done the easy solution is to have a big church membership.  Treating salvation as thought it were a matter of coercion and manipulation and human effort, instead of a spiritual work of sovereign God. I actually read of one church who at their baptism gave every kid a piece of paper on which they were to write their name. At the front were two barrels.
One said "heaven" the other said "hell". To make matters even better they lit a fire in the barrel labeled "hell". At the end the kids were told to go and drop their name in the barrel where they wanted to go. That is infuriating.
We all know that kids can be manipulated.
We all know that kids can be pushed.
We all know that kids can be sort of channeled into decisions.
And it is a tragedy that plagues our churches the number of unsaved people who feel secure because they were baptized as kids. I understand the hesitancy. But here Jesus gives us a very great example of how to deal with kids. "do not hinder them from coming to Me;" If a child wants to come to Jesus, by all means let them. Does that mean we run after them and assure them that now they are saved and rush them to the baptistery? By no means, let God prompt that too. But the simple point is if a child feels the need to draw near to Jesus, encourage them to do it. If a child feels the need to commit to Jesus, encourage them to do it. If a child feels the need to pray to Jesus, encourage them to do it. We don't know when it is saving faith occurring.
G. When Do You Baptize Children?
When the fruit of a redeemed life become evident. When did Peter baptize Cornelius?
After he recognized him as having received the Holy Spirit. When did Philip baptize the Eunuch? After he gave a public confession of faith but the point is, we can encourage our kids to run to Jesus without dishing out false security at the same time.
Jesus didn't say to baptize them…
 Jesus didn't say to hound them about repentance…
He simply said, "do not hinder them from coming to Me;"
And there is a very good reason. "for the kingdom of heaven belongs to such as these." If a child in sincerity can't come to Jesus, then no one can. Jesus didn't say that these children were instantly saved, He merely pointed out that they possessed all the attributes that are possessed by those in the kingdom. This by the way is a great indicator of the fact that children who die are safe, for somehow in their innocence they are the kind that possess the kingdom. But the point is, children are precious to Jesus.
And if they want to come, He wants to spend time with them. And so what He does next makes perfect sense.
H. Conclusion: Savior's Devotion: Matthew 19:15
Jesus laid hands on these kids and He blessed them. Now we don't know the lasting effect of this event, I don't know if every child He laid hands on that day became a missionary, I don't even know if they were all saved. But I do know this, they were certainly better off having been blessed than not. And that is true for any time we deal with kids. But the reality is this.
Are those kids better off having been here and heard or not? Yes they are and if those kids actually want to come, Jesus says let them. And what a wonderful Savior He is for having such a mentality. Beyond that let me encourage you as parents, to be the type of parent that cares enough about the children God has entrusted to you to make sure you take them to Jesus. (even you grown kids) having listened to this message, let me encourage each of you to understand that "the kingdom of heaven belongs to such as these." Children can be a magnificent example to us all.
Notice their humility
Notice their simple trust
Notice their innocence
And understand that this is what Jesus requires from all of us.
Matthew 18:2-4 "And He called a child to Himself and set him before them, and said, "Truly I say to you, unless you are converted and become like children, you will not enter the kingdom of heaven. "Whoever then humbles himself as this child, he is the greatest in the kingdom of heaven."  
Recent Sermons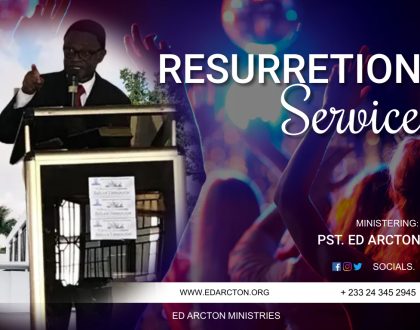 April 11, 2023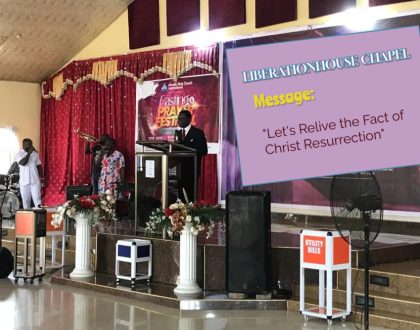 April 11, 2023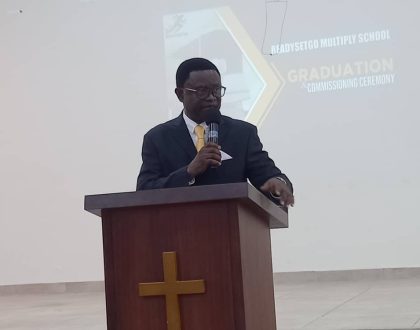 October 09, 2022