---
God Plan Will Stand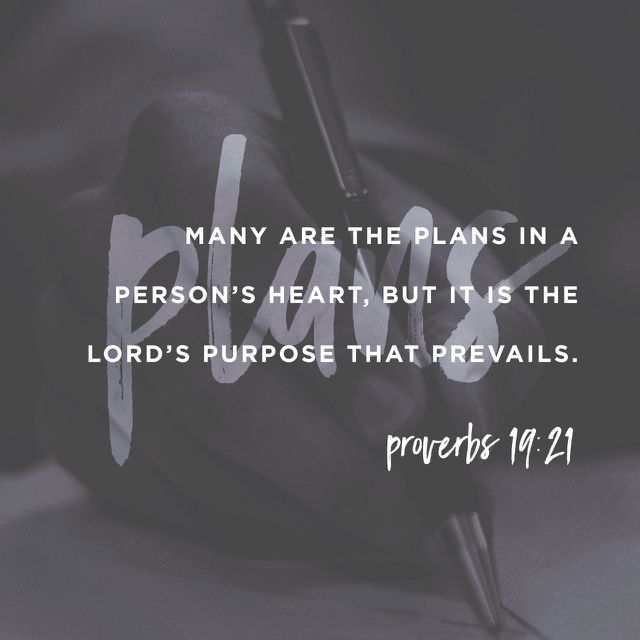 God's Purpose drives the establishment of His Will on earth. Knowing and understanding the mind of God and his intentions in our life, leads us into a healthy relationship with Him. The counsel of God and his purpose in creation has been revealed to all mankind through His Son Jesus Christ.  According to the book of Jeremiah 29:11 which says "For I know the thoughts that I think toward you, says the LORD, thoughts of peace and not of evil, to give you a future and a hope." God thoughts are not to punish us or destroy us but his thoughts about us are peaceful, plans to give us a better future and hope. I can boldly say that a lot of Christians today can't walk right with God because of their lack of understanding about His perfect will and intentions resulting in lukewarm attitude towards God and Church in general. Prayerless lifestyle and daily neglecting the reading of the Holy Scriptures, that nourishes our soul and make us grow in grace and in faith has hinders us to live right with our God and stop us from seeking God with all our heart.
The book of Proverbs 19:21 says "There are many plans in a man's heart, Nevertheless the LORD's counsel—that will stand." And Isaiah 14:24 also says "The LORD of hosts has sworn, saying, "Surely, as I have thought, so it shall come to pass, And as I have purposed, so it shall stand:" In these two scriptures, we see the Love, passion and commitment of God to perform his good intentions towards man. For God to swear on establishing his thought as the prophet Isaiah said, do speaks greatly about his nature and His thoughts towards us his children. The Lord do not want anybody to perish or burdened with sorrow and fear but on the contrary His plan are there to give us abundant life, peace, joy, hope, righteousness, and good health.  The dwelling place of God is the temple of man, the hearts of man he has chosen to live and walk. 2 Corinthians 6:17-18 says "Wherefore come out from among them, and be ye separate, saith the Lord, and touch not the unclean [thing]; and I will receive you, And will be a Father unto you, and ye shall be my sons and daughters, saith the Lord Almighty."  Whenever God take his full resident in our hearts and life he releases his divine blessings on us abundantly. God by his Spirit is rebuilding us in other for us to be conformed unto his perfect image and likeness so that he may fulfill his precious promises in our lives every day as we walk in obedience to him. What then is the purpose of God in our life today? And what are the responsibility require of us? What should I do to know God's purpose in my life today?  These and many others border our mind every day. The answer is knowing, loving and living the Word of God every day.
For God's plan and purposes to be established in our lives, we must respond to what I have discovered to be the most important of all commandments which is in Luke 10:27,  and it says "So he answered and said, "'You shall love the LORD your God with all your heart, with all your soul, with all your strength, and with all your mind,' and your neighbor as yourself".  Now it is only fair to expect love from someone like your own wife and Kids when you have first demonstrated sincere love to them.  It's paramount for God to show us his unconditional love and expect us to walk in his love. He did this by giving his only Son to take away our sins and punishment. We are indebted to love God with our whole heart because he demonstrated his love for us while we are still sinners, dead in sin and trespass. Praise God! The book of Romans 8:28 says "And we know that all things work together for good to those who love God, to those who are the called according to His purpose".  Now when we accept his love and also love him with all our heart. He promises that all things will work together for our good no matter what happens every day, Hallelujah! This is goodnews because we receives it with no burden attach to it. It is therefore important for everyone to love the Lord, keep his word and stay faithful to him always. The good plans and intentions of the Lord will be established in our lives when we choose to live in complete obedient and remain faithful in Christ Jesus all the time.
Amen.
Recent Sermons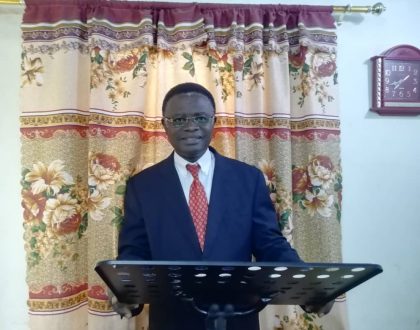 August 01, 2021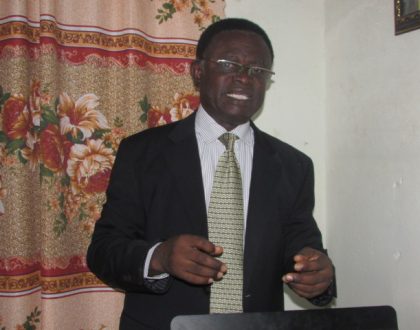 July 18, 2021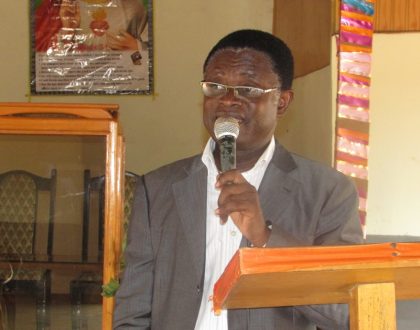 July 13, 2021