---
ENOCH WALKED WITH GOD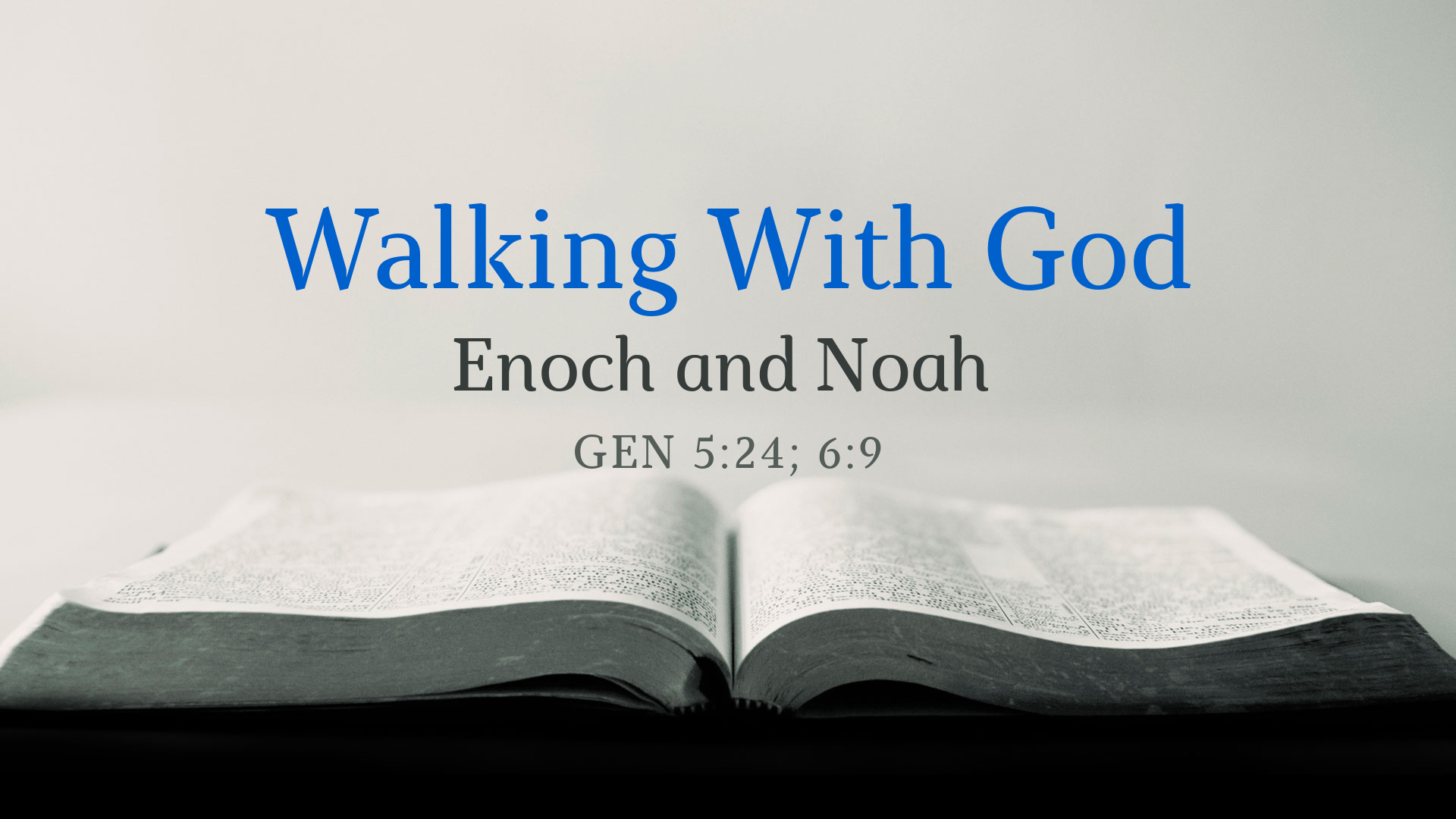 Message for Today: Genesis 5:21-24
Bible Text: And Enoch walked with God after he begat Methuselah three hundred years, and begat sons and daughters: and Enoch walked with God: and he was not; for God took him." Genesis 5:22, 24.
Enoch, the seventh generation from Adam, was a very special person, a man that followed his religion. No doubt others were dedicated to the cause of righteousness and had fellowship with God and one another, but here is a man that had a continued walk with God and God took him. "By faith Enoch was translated that he should not see death; and was not found, because God had translated him: for before his translation he had this testimony, that he pleased God." Hebrews 11:5. "For thou hast delivered my soul from death: wilt not thou deliver my feet from falling that I may walk before God in the light of the living?" Psalm 56:13.
Here are some thoughts about Enoch:
Enoch walked with God. He constantly set God before him and walked pleasingly before the Lord. He acted as if he were always under the seeing eye of God. His life was a life of communion with God.
Enoch made God's Word and promises his rule and always glorified Him. God's Word was the rule of his faith. All his actions were directed to the glory of God.
Enoch made walking with God his constant endeavor. In everything he wanted to please God and do nothing to offend Him.
Walking with God is to comply with His will, to concur with His designs and to be workers together with him.
By walking with God Enoch tells us that he was current in all his faith and actions. He was in step with God's will. What else could matter? The most important thing in the entire world is to know the will of God and walk with Him. Some walk behind the will of God while others are always trying to walk ahead of God's will. Not so for Enoch. He walked currently beside the Lord with His Word and His will. What a great lesson for God's children!
Enoch was dead to the world but alive unto God. He lived above the world and walked as though he was already in the Kingdom. He walked with God not only in the good times, but in the bad times as well.
When Enoch walked with God, he was walking the life of a good man. Noah likewise walked with God and was a preacher of righteousness. Communion with God was to Enoch better than life itself. "I am crucified with Christ: nevertheless I live; yet not I, but Christ liveth in me: and the life which I now live in the flesh, I live by the faith of the Son of God, who loved me, and gave himself for me." Galatians 2:20. "For to me to live is Christ…" Philippians 1:21.
What happened to Enoch? "…for God took him." Genesis 5:24. Nature did not take him. Disease did not take him. Death did not take him.
General William Booth lies buried in Abney Park Cemetery and inscribed on his grave are the words: "William Booth, born…ascended…" Now friend, we know that Mr. Booth died and is now resting in his grave awaiting the morning of the resurrection. However, Enoch was born and ascended. Enoch did actually go into heaven. As we just read in Genesis, the Holy Scripture says, "…for God took him." Enoch never tasted death as we know it. Enoch was born, he lived, and he ascended to heaven.
In our sermon this today, let's give our attention to three points. First, Enoch walked by faith and not by feeling. Secondly, Enoch walked by fact and not by fiction. Thirdly, Enoch walked in moral fitness and fellowship with God. Let us now look at Enoch's faith.
I. Enoch Walked by Faith and Not by Feeling
"By faith Enoch was translated that he should not see death; and was not found, because God had translated him: for before his translation he had this testimony, that he pleased God." Hebrews 11:5. It is a dangerous thing for the people of God to walk by feeling, but it is a duty and glorious thing to walk by faith. There may be times when we are sick in body or disturbed in mind and that would certainly be no time to walk by feeling. A tragedy, a time of sorrow may come, and we may feel down and out and all alone. This would certainly be no occasion to walk by our feelings. Trusting our feelings in good or bad times is not recommended in God's Word. People of God in the Old Testament as well as the New Testament walked with God during the best of times and the worst of times. Consider Job, Noah and Elijah in the Old Testament. They all walked with God. In the time of Jesus consider Peter, Paul and John. They all took the yoke of the Lord and walked with Him.
A. By faith Enoch took the yoke."Come unto me, all ye that labour and are heavy laden, and I will give you rest. Take my yoke upon you, and learn of me, for I am meek and lowly in heart: and ye shall find rest unto your souls. For my yoke is easy, and my burden is light." Matthew 11:28-30.
B. By faith Enoch had a yearning for God. He pleased God. "…for before his translation he had this testimony, that he pleased God." Hebrews 11:5.
C. By faith Enoch had a yielding toward God. He gave himself to God in full surrender.
"The men of Enoch's generation had mocked the folly of him who sought not to gather gold or silver or to build up possessions here. But Enoch's heart was upon eternal treasures…His mind, his heart, his conversation, were in heaven. The greater the existing iniquity, the more earnest was his longing for the home of God".
Enoch's faith claimed the righteousness of God, and his faith looked upon the celestial city. Day by day, week by week and year by year Enoch longed for that beautiful city to be with the God he served. Feeling was not enough, but faith took him to a higher level. Feelings would come and go, but faith stayed firmly fixed on the goal. Sensationalism and highly worked-up emotions will deceive you. Faith stays on course.
A friend professor told a story of a young seminary student who had just graduated. He was preaching two sermons every weekend in a church where he hoped the congregation would eventually call him to be a full time pastor. It was a large rural church, and the young graduate student stayed in the home of the chairman of the deacons board.
The young preacher was all fired up. He had his first sermon lined up in an organized manner, and he just knew the people would see what a great preacher he was. He paced back and forth in the pastor's study. He talked about how he had a sermon for the people that morning that would bring revival to the church, and the people would see how good he was and invite him to be their senior pastor. Filled with pride and self-confidence, he went up on the rostrum. When he came down he was hanging his head in dejection. He felt he was a complete failure. On the way home with the deacon for lunch, the young preacher asked, "What do you think happened that caused my sermon to be such a dismal failure?"
The deacon replied, "Pastor, you asked me, and I'll tell you. It seemed to me that you were filled with pride and glory. Had you given up like you came down, you would have come down like you gone up."
What do feelings do? Following your feelings instead of living by faith will cause you to go down and up like a floating ball in the air. Friends, Enoch had no faithless or aimless religion. He walked by faith, not by feeling.
II. Enoch Walked by Fact and Not by Fiction
"And Enoch lived sixty and five years, and begat Methuselah: and Enoch walked with God after he begat Methuselah three hundred years, and begat sons and daughters." Genesis 5:21, 22. We see it everywhere. The lives of Hollywood writers and actors are made up of fictitious and imaginary characters. Books are written for children and adults about imaginary characters and events, so we wonder what is true and what is false. There is no wonder with Enoch, no guess – work. His was a life of faith. The world around Him was a life of facts. Yes, there was a man named Enoch, and he did walk by faith.
Enoch is a tremendous character. He is one of two men of whom it is said that he walked with God. Noah is the other person. Enoch is one of two men that did not see or taste physical death. The Scriptures tell us, "And Enoch walked with God; and he was not; for God took him." Genesis 5:24. Elijah is the other man who did not see or taste physical death. "And it came to pass, as they still went on, and talked, that behold, there appeared a chariot of fire, and horses of fire, and parted them both (Elisha and Elijah) asunder and Elijah went up by a whirlwind into heaven." II Kings 2:11.
As we look closer into the life of Enoch, we see according to Scriptures that he is one of the very few who lived before the flood. Now, let us consider some facts about Enoch's walk of faith.
A. It is a fact that Enoch had reconciliation to God. Paul and Amos asked the question, "Can two walk together except they be agreed?" Amos 3:3. See also II Corinthians 6:14-18.
B. It is a fact that there was communion between Enoch and God. There was a common ground between Enoch and God. Enoch's faith was that common ground. It gave him light, and it also opened the door of heaven.
C. It is a fact that Enoch had a surrendered will to serve God. He took God's yoke and bore it until it became his own desire to do God's will.
D. The fact of knowing God by faith caused Enoch to grow in grace and knowledge. Enoch came into a living contact with God. There was delight and joy for him in doing the will of God.
E. It is a solid fact that Enoch was a great witness of the true God of creation. Not only was he a witness, but he was a part of the evidence his walk with God was his evidence. The man, Enoch walked humbly before his God. Micah 6:8 provides a vital clue and insight. Micah did not say, "Be humble," or Walk humbly," he said, "…walk humbly with your God." Micah's counsel is to walk daily with a humble heart and dependence on God. With heart set on God, Enoch went forth as a righteous witness preaching the coming of the Lord with ten thousands of His saints.
"And Enoch also, the seventh from Adam, prophesied of these, saying, Behold, the Lord cometh with ten thousands of his saints, To execute judgment upon all, and to convince all that are ungodly among them of all their ungodly deeds which they have ungodly committed, and of all their hard speeches which ungodly sinners have spoken against him." Jude 14 and 15.
In Enoch's generation there were many multitudes, a large majority of the people, who did not believe in God. They did not believe Noah, and they did not believe Enoch. The same is true of our generation. Sometime ago I read where an unbeliever wanted to make a point. He had these words inscribed on his tombstone: "All dressed up and no place to go."
It is true in our time that we dress people up and lay them in their graves at death, but the Lord Jesus Christ made it clear that there is a day of resurrection and judgment. See John 5:25-29. Enoch's facts were neither fictitious nor imaginary. His message was a fact regarding the reality of the resurrection and judgment.
All dressed up and no place to go? Wrong! We are destined for eternal life or destruction in the lake of fire. It all depends on whether we trust the true Lord Jesus Christ as our Savior.
III. Enoch Walked in Moral Fitness and Fellowship with God
Enoch pleased God: "And Enoch walked in habitual fellowship with God; and he was not, for God took him home with Him." Hebrews 11:5 Amplified Bible. "Because of faith Enoch was caught up and transferred to heaven, so that he did not have a glimpse of death; and he was not found, because God had translated him. For even before he was taken to heaven he received testimony still on record that he had pleased and been satisfactory to God." Genesis 5:21-24, Amplified Bible. Enoch's moral fitness caused him to do the following:
A. Walk in the light – Walking with God, Enoch was walking in the light. "And there shall be no night there; and they need no candle, neither light of the sun, for the Lord God giveth them light: and they shall reign for ever and ever." Revelation 22:5. Jesus is the Light. See John 1:4-7.
B. Walk in the truth – "Enoch was a man of strong and highly cultivated mind and extensive knowledge; he was honored with special revelations from God; yet being in constant communion with Heaven."
C. Walk in fellowship – Enoch's spiritual communion and fellowship grew as the years went by. The fellowship that Enoch enjoyed with God was not an off and on thing, but rather an ongoing way of life. What a splendid walk! A walk of three hundred years! His walk was not a run, a jump, a leap, a sprint, but a steady and continued constant walk. He heart was in harmony with God's will.
In closing I want to appeal to everyone here and our readers of our newsletter. Enoch's translation is a perfect type of all God's children living at the time of Christ's second coming. The living saints will be translated, and all of God's children resting in their graves will be resurrected. The two groups will then be taken to heaven, just like Enoch.
Friends, are we watching, working and waiting for that glorious event? Are we walking with our God? Are we "Looking for that blessed hope and glorious appearing of the great God and our Savior Jesus Christ?" Titus 2:13. God wants us to enjoy life, but He also wants us to live for Him, and be ready when the trumpet blows. Are we looking up? Let's enjoy life, but anticipate heaven.
Amen and Thank you.
Recent Sermons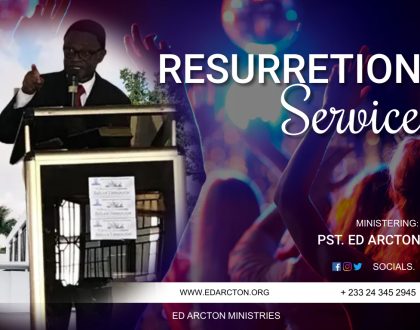 April 11, 2023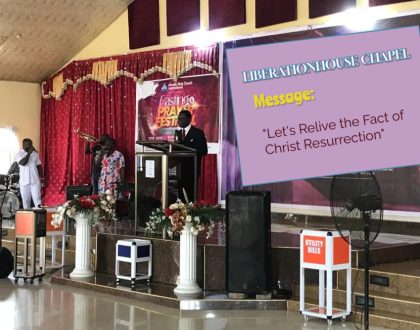 April 11, 2023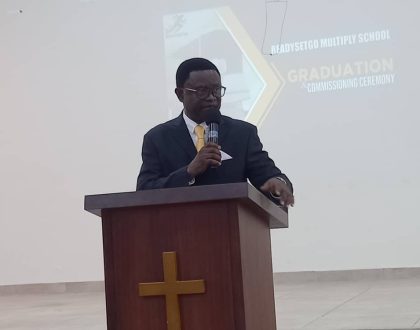 October 09, 2022