---
PRAYER IS HARD WORK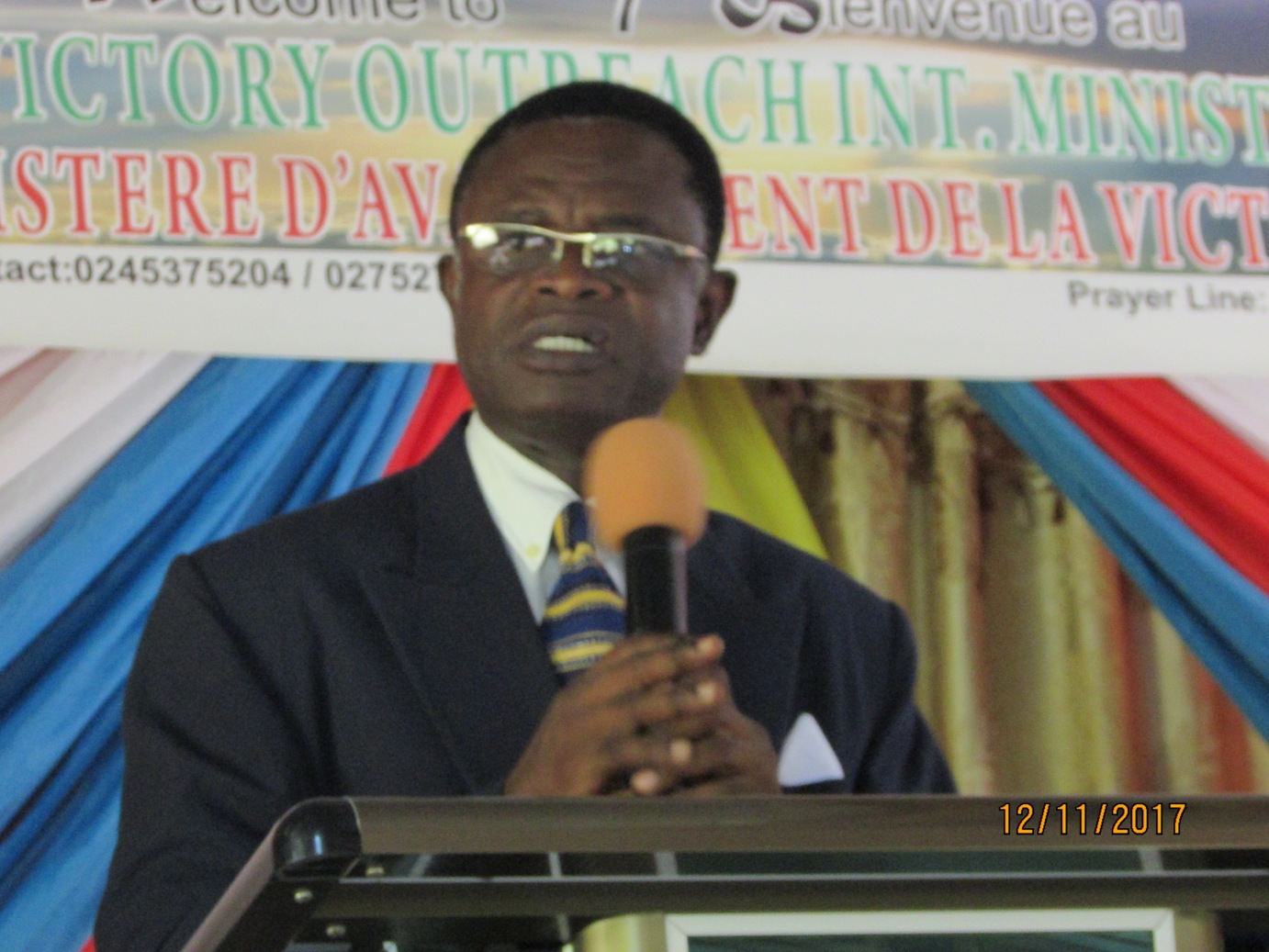 (Don't let anyone deceive you)
A dear friend of mine emailed me and said:
"I am losing faith in God.  I'm struggling through tough times and I don't see God anywhere around me. I keep fighting and praying and I still can't get any answer. I notice people who don't even pray to Jesus are well-off and having an easier life. All my life, I have prayed and, fasted and yet still, I live in poverty and misery. How long, how long, will God see me like this? I am a single mum struggling hard to raise my child and can't find enough money to survive…where is God? And why me?"
"I've been separated from my husband for 5 years. He is enjoying his life and doesn't take up any responsibility of our little child. He never cares, he never gives a penny and I'm still struggling. He is running away from his responsibility. How long, how long will I keep on asking? Where is God, why God can't do anything…?"
I really felt sorry for her. Believe it or not, there was a time I almost lost faith in God too! It seemed I had more problems than one person could handle. Many Christians today are facing similar situations.
Unknown to me at the time, God was preparing me for my 'fight'. Thankfully, He did not allow me to give up… even as things went from bad to worse. If I had given up, you'll probably not be reading this now.
As I thought of what to do with the email from my dear friend, the Holy Spirit nudged me to have a chat with her. I found out that she had some marital and financial challenges and needed help. The problems started 4 years back and have gotten worse.
I double-checked her background and noticed that time, she had not joined or made any commitment to any local church or prayer fellowship. She is fighting alone and standing alone. This is dangerous to be found alone without any support.
She should joined a Bible-based Church or prayer based ministry in her community which could have help her through a time of prayer and deliverance as well as instructions in the Holy Scriptures.
I wish I could have just said a few words and to let her problems disappear. But it does not work that way.
Prayer is HARD WORK, especially, the kind of prayer that brings answers. Developing great interest in Bible study and applying scriptures into your everyday life is a hard work and demands personal spiritual discipline. Don't let anyone tell you otherwise.

But the rewards, in terms of answered prayers and God interventions make this whole process worthwhile. The testimonies that would come out of it alone are outstanding.
Prayer is a hard work but it produces fruits that last a life time.
Sometimes, the challenges in your life are used by God to train your hand for war, your
fingers to fight. (Psalms 144:1-2)
Most often it takes consistency, commitment, perseverance and determination in
PRAYER to deal with stubborn problems that confront our way to Victory. God sends us
Breakthroughs whenever we come before him in prayer. In such time, it calls for hard work, always looking ahead and never backwards. Let no one deceive you or tell you otherwise.
Praise the LORD.
Talking about prayer; it's a spiritual warfare, dealing with unseen forces of evil in high places, as Apostle Paul said:
"Finally, my brethren, be strong in the Lord, and in the power of his might.
Put on the whole armour of God that ye may be able to stand against the wiles of the
devil."
For we wrestle not against flesh and blood, but against principalities, against powers,
against the rulers of the darkness of this world, against spiritual wickedness in high
places.
Wherefore take unto you the whole armour of God that ye may be able to withstand in
the evil day, and having done all, to stand.
Stand therefore, having your loins girt about with truth, and having on the breastplate of
righteousness;
And your feet shod with the preparation of the gospel of peace;
Above all, taking the shield of faith, wherewith ye shall be able to quench all the fiery
darts of the wicked. And take the helmet of salvation, and the sword of the Spirit, which
is the word of God: Praying always with all prayer and supplication in the Spirit, and
watching thereunto with all perseverance and supplication for all saints"; 
(Ephesians 6:10-18) (KJV)
This scripture passage tells us that, prayer is not an easy job for the lazy, idle and careless people but a call for well prepared and well armed soldiers of Christ, always ready to go to war, to confront the attacking force of darkness in the spiritual realms which have been assigned to harm the children of God.
The problems and challenges we face are either out of disobedience to God or caused
by activities of the powers of darkness to make life miserable, bitter and to cause harm.
Their purpose is for the children of God to question God wrongly, doubt, disbelieve and
reject God.
These forces of darkness' prime aim is as the scriptures put it
"The thief cometh not, but for to steal, and to kill, and to destroy:" But Jesus said
"I am come that they might have life and that they might have it more abundantly". (John 10:10) (KJV)
God is still God, no matter the struggle in our lives. Total victory always comes from the Lord who made the heavens and the earth. Our dependence on God and obedience to his Word matters a lot if we are to overcome.
Bible says:
"See that you refuse not him that speaks. For if they escaped not who refused him that spoke on earth, much more shall not we escape, if we turn away from him that speaks from heaven: Whose voice then shook the earth: but now he has promised, saying, Yet once more I shake not the earth only, but also heaven. And this word, yet once more, signifies the removing of those things that are shaken, as of things that are made, that those things which cannot be shaken may remain. – Heb 12:25-27 (KJV)
No matter the struggles and challenges you are going through today; let me remind you that "Jesus is Lord over all". Trust in him and never give up on your faith. Keep on talking to him in prayer, never doubt or be unbelieving. It is a dangerous path to take.
Dear friend, have HOPE in thy God. He is more than able to turn our bitterness to sweetness and make our curses a blessing. God is able to turn our disappointment to divine opportunities in a trickle of an eye. HE IS GOD ALMIGHTY, rest upon his Word and trust in Him.
Dearly beloved, Jesus loves you more than you can imaging. He gave his life for you and me, and died for you and me so that we may live and have eternal life in him alone. Today if you hear his voice calling never harden your heart, choose to respond in total obedience and whole heartedly surrounded and you will find complete rest of your soul. What you and I need is to throw our life fully into his hand and rest in him. He will take our burden and break off the yoke on us forever. He will give inner peace and eternal life, he alone has to give.
Dear friend let me remind you that Jesus is Lord of all. He always hears us when we pray and do answer when we call on him. Don't allow the present challengers makes you doubts God and his power to help you today. The God we serve today is all powerful, all knowing and ever presence all the time. He has not forgotten you and will not leave you alone to suffer for nothing. The Prophet Isaiah says"
"Fear thou not; for I am with thee: be not dismayed; for I am thy God: I will strengthen thee; yea, I will help thee; yea, I will uphold thee with the right hand of my righteousness. Behold, all they that were incensed against thee shall be ashamed and confounded: they shall be as nothing; and they that strive with thee shall perish. Thou shalt seek them, and shalt not find them, even them that contended with thee: they that war against thee shall be as nothing, and as a thing of nought. For I the LORD thy God will hold thy right hand, saying unto thee, Fear not; I will help thee. Fear not, thou worm Jacob, and ye men of Israel; I will help thee, saith the LORD, and thy redeemer, the Holy One of Israel". (Isaiah 41:10-14) (KJV)
My dear friend, don't live in fear and be wounding in your mind, you are not alone. The presence of God is with you even though you fill sometime lonely; the truth is that you are not alone. God is with you and me all the time. Trust him and rest upon his Word. Jesus is our savoir and Lord.
PRAYER: Say aloud; Lord Jesus today I give my life to you and rededicate myself unto you today, be merciful to me and forgive all my sins. Come into my heart and give me eternal life. Be my Lord and savior, I surround all to you alone. Amen.
Be Blessed and Overcome in Jesus' Mighty Name.
REMEMBER: JESUS IS LORD.
By Rev Ed Arcton
CLICK HERE TO SEE HOW YOU CAN FIND PEACE WITH GOD
Recommended Posts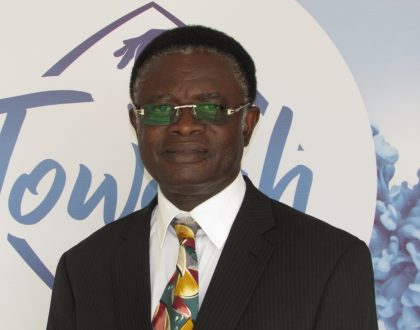 May 29, 2023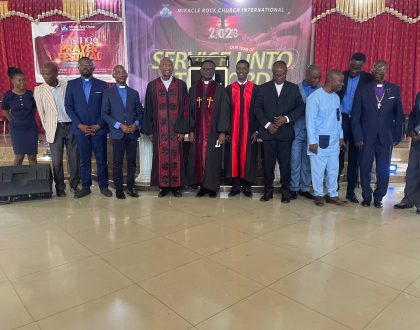 May 29, 2023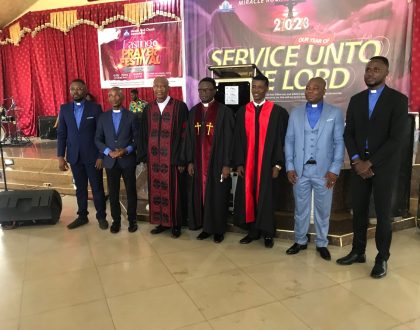 May 28, 2023